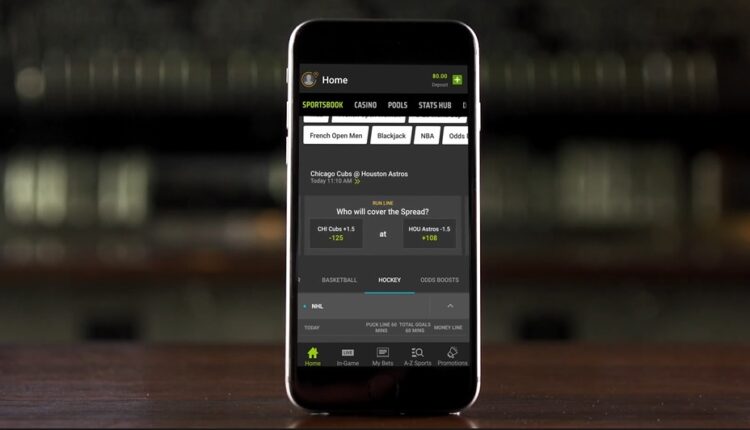 DraftKings CEO Doubles Down On Intention To Eliminate Sports Betting Sharps
DraftKings Inc. (NASDAQ: DKNG) CEO has done it again. Jason Robins, the poignant CEO of one of North America's largest online sportbooks, has again reiterated his wishes to eliminate 'sharp' bettors to increase gross margins for his company over time. The comments echoed similar remarks made in the fourth quarter of last year, which drew the ire of some in the sports betting community.
Speaking at the Goldman Sachs Travel and Leisure Conference on Monday, Robins explicitly stated (again) that sharp bettors or sharps are a long term threat to the profitability of DrfatKings. A sharp bettor is generally defined as a long-term winning bettor who employs a strategy that overcomes house odds over time, leading to individualized losses for the sportbook. Here's what Jason Robins has to say:
(DraftKings is) trying to get smart at eliminating the sharp action, or limiting it at least if we don't want as much. We're also making sure that we have a high parlay mix because people do like that. That's been something we've been pushing on a lot since we migrated (to SBTech)
The notable takeaway is that this isn't the first time Jason Robins made similar remarks. At the Canaccord Genuity Digital Gaming Virtual Summit on November 30, 2021, Robins said sports betting "is an entertainment activity. People who are doing this for profit are not the players we want."
According to Pokerfuse, Robins reasoned that operator win rates should increase as markets mature, rather than the other way around. Intuitively, that doesn't make sense because as the market matures, the presumption is that sports bettors become savvier bettors in the process. But Robins has other ideas, and clearly he's focused on increasing net profitability for a company that has been generating high net quarterly losses due to high cost acquisition costs and overall expenses.
Whether sportsbooks should employ active measures to prevent sharps from winning is an ongoing topic of debate. The sportsbooks view the services they provide as 'entertainment' and feel justified to limit sharp bettors from squeezing their profits. While sports bettors feel the industry-standard 10% house vig on wagers is a large enough handicap as is, and that elite bettors able to overcome these lofty odds should be left alone—particularly since they're a small percentage of the betting population.
Regardless, the CEO of DraftKings has one again opined on the issue. And for sharps looking to eek out long terms gains on the company's betting platform, expect more obstacles to materialize on the platform over the coming quarters.