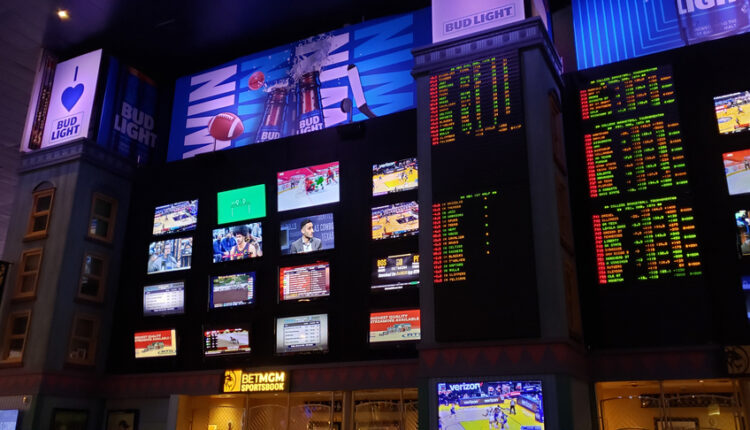 DraftKings Fourth Quarter Returns Shake Up Sports Betting Stock Landscape
Shares of DraftKings stock (NASDAQ: DKNG) saw their largest drop since hitting the markets today following an earnings report that landed well below analysts' already dismal projections. At the time of writing, DraftKings' shares are trading down more than 20% on the day, meaning that the brand's six-month skid sees prices down 66%.
Where many have argued that the company's penchant for excessive marketing spending is necessary to corner the market, the decline in new player acquisition seen in Q4 suggests a much larger problem.
At this point, it looks as if the brand's new player acquisition costs have topped $1,000 in some areas. This is a huge warning sign for short-term investors but does nod to the brand's to outmuscle the competition and choke out smaller brands.
DraftKings estimates that it could be profitable by Q4 of 2023, and while their estimates have continuously fallen short, it does suggest that the brand is committed to its strategy of 'buy now' and payback later. This strategy is going to produce concerning and lopsided financials for the time being, but would be successful if they do manage to force competitors into a financial corner. Those not able to withstand the armsrace would be forces to close shop or sell.
The Dales Report's Benjamin Smith has already broken down DraftKing's fourth-quarter report and its impact on the brand's stock price, but while the dip is getting all of the coverage, sports betting stock investors could see this problematic trend as a valuable lesson when attempting to peg promising targets as the sports betting industry continues to expand.
Most gaming sector stocks saw hits in the early hour trading session Friday in response to the DraftKings' release. Shares of Golden Nugget Online Gaming plummeted 17.7%, spelling further problems for DKNG shareholders as the Boston-based group announced its plans to purchase the GNOC last August, in a deal scheduled to close in the first quarter of this year. DraftKings CEO Jason Robbins had hoped that this purchase would stimulate the brand's growth.
Rush Street Interactive traded down 6.3%, Penn National took a small 1.8% drop, and Flutter Entertainment, the owner of rival FanDuel, delivered a 3.88% drop on the London exchange. These moves suggest that Penn National, Rush Street and Flutter are more accurately valued.
The young North Americna sports betting landscape has proven to be sink or swim, and DraftKings is pending heavily to tie expensive bricks to the feet of their competitors as they look to stay afloat.
They say sports betting is a marathon, not a race, and the early days have proven to be costly for investors as brands jockey for market share.
Sometimes its better to let the dust settle before tying up your money, and while I do like buying in on DraftKings at this low price, those looking to make a quick buck are probably better placing a wager or two on this weekend's matchups on their app instead.