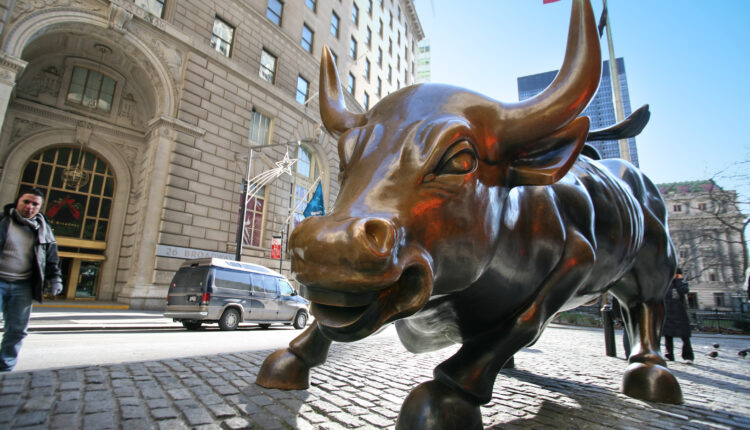 DraftKings Investor Day Takeaways As Share Prices Surge
DraftKings (DKNG) stock prices surged following today's investor day presentation as the sports betting giant projected that the North American iGaming marketplace could eventually top a $67 billion valuation.
This projection easily exceeds even some of the most generous estimations put forth in the past, but if the market moves suggest anything it is that DraftKings was convincing with arguing their case.
DraftKings pointed to the rapid advancement of legislation and legalization across all of North America, going as far to project that the emerging Canadian market could be worth between $5 billion and $8 billion alone.
Relying on data compiled over 2020, DraftKings puts a $22 billion value on the sports betting market alone if North America was to see the practice approved in all locations. That being said, the thought of the full legalization across the United States is highly unlikely, as both Utah and Hawaii have expressed little interest in even entertaining the idea, and other states find themselves in difficult situations involving tribal gaming rights.
Potential investors were sold on the prospect of a breakout year in terms of legislative expansion, and reminded that of all players in the US market, none operate in more markets than DraftKings.
"Market share for online sports betting and iGaming is at run rates of 30 percent and 19 percent, respectively as evidenced by Q4 2020."
"DraftKings is online in more states than any other operator."
The brand also discussed plans to improve their already impressive 80% customer retention rates through product development. This improved retention would aid in reaching their newly adjusted long-term EBITDA to $1.7 billion.
With online sports betting now legal in 15 states, representing nearly 27% of the American population, DraftKings' digital platform is currently available in 12, meaning one in four legal adults have access to their products. They are also accessible in four of the six states with legislation in place to allow for online casinos.
All projections clearly rely on this number expanding as local governments look for financial relief from COVID setbacks, with sports betting offering an easy form of taxable revenue to help replenish their coffers.
CEO Jason Robins spoke to the company's merger and acquisition plans as well, stating that more media purchases "may be of interest," but that the company has plenty of deals in place at the moment.
Instead, he pushed the desire to focus on the products instead.
"Right now, we feel like there is nothing that we need."
"A lot of what remains is what's interesting out there that might be an opportunity. There is a lot of build versus buy analysis. It's more opportunistic than anything else. And if we see good opportunities emerge, we're going to go after them. But we're also going to stay very disciplined, and only do deals if they're the right ones."
This may or may not have been a way to curb concerns about the company's notoriously high marketing budgets and desire to throw large amounts of money at anything that is brandable.
With less than stellar net earnings seen in the Q4 reports, DraftKings will need to find ways to lower acquisition costs and improve retention to slowly begin to turn a consistent profit.
The tight margins found in the sports betting sector make this difficult, but the expansion of the more profitable online casino industry could quickly shift financial swings in their favor.