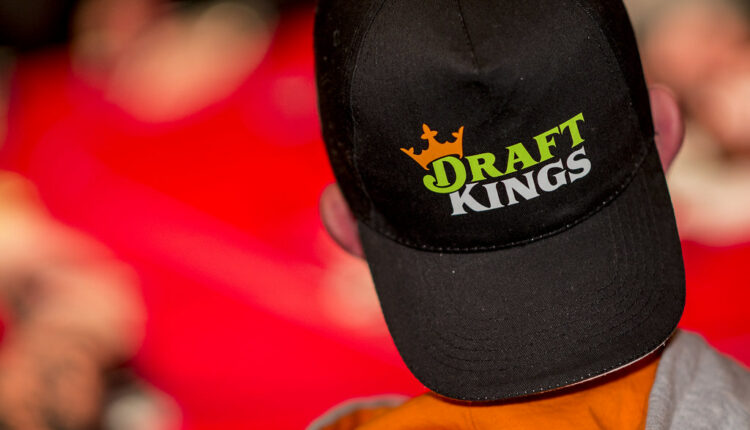 DraftKings Investor Day To Further Elevate Share Value? Merger & Acquisition Plans Anticipated
The large losses seen in the company's fourth-quarter report were not enough to turn away investors, as DraftKings (DKNG) continues to defy market projections. With the sports betting brand hosting an investor day tomorrow, those already holding shares can expect to see a bump in valuations as the group will likely shed more light on their plans for the post-COVID marketplace.
The DraftKings virtual investor day is scheduled to get underway Tuesday at 9 a.m. and will feature presentations by current CEO, chairman, and co-founder Jason Robins, as well as fellow co-founders Matt Kalish, Paul Liberman, and CFO Jason Park.
Each presentation will conclude with a Q&A session, with the event open to those who register on the DraftKings' investor relations page. For those unable to participate in the live event, the presentation will also be accessible on the same registration page following the conclusion of the live event. Viewers can expect the presentation to last two and a half hours, so prepare the popcorn.
DraftKings currently boasts a $24.62 billion market capitalization, with the group making their Wall Street debut in April via a reverse merger with SPAC Diamond Eagle. Share prices have since exploded over 232%, experiencing a 50% value increase since the start of 2021 alone, and an additional 18% after releasing their Q4 report.
This report, however, does raise a few potential red flags. While the quarter saw a 98% increase in revenue over the same time period last year, DraftKings reported a $266.4 million net loss. 2020's Q4 saw a net loss of only $29.15 million.
It was revealed that $192 million was spent on sales and marketing alone, a topic that the brand is expected to address directly in tomorrow's presentation.
The expansion of sports betting legislation has seen monthly users increase 44%, with the average monthly revenue per unique player increasing to $65 (55% lift).
DraftKings has since updated their revenue guidance projection for the year from $750 million to $1 billion, as the continual growth coupled with expansion into new jurisdictions all aid in maintaining momentum.
Recent partnerships with the UFC and Dish Network further hint at the company's aggressive marketing style, where media outlets and producers will continue to be a focal point as the brand looks to expand.
Penn National's Barstool Sportsbook performance in Michigan proved just how powerful a strong media and content backbone are in lowering acquisition costs. While Both FanDuel and DaftKings managed to corner a larger portion of the market share in the new jurisdiction, Barstool managed to bring in customers at a much lower cost making them the only operator in the state to actually report a profit.
Expect Robins to directly address this acquisition cost issue and to emphasize the importance of building stronger partnerships with media brands to ultimately balance out their net losses.
It's a marathon, not a sprint, and nvestors are smart to view it that way as well.