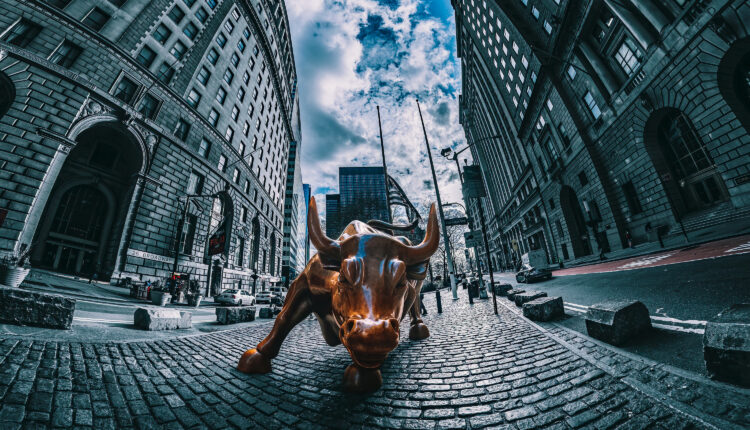 DraftKings Is Poised For A Bull Run
DraftKings (NASDAQ: DKNG) has been on a slide of late, primarily because professional sports games have been delayed and cancelled amidst the rise of the Omicron coronavirus variant.  However, the bulls' argument in favor of DraftKings has merit.  Though professional sports might not be back to normal for several months, an entire year or even longer, DraftKings has raked in revenue growth across each of the prior three years.  
Add in the fact that the company's sportsbooks and digital app are spreading into that many more states and there is even more reason to consider adding the stock to your portfolio. The icing on the cake is the fact that DraftKings' price-to-sales ratio is nearing an all-time low, meaning it is a solid value at its current trading level.
About DraftKings' Business
DraftKings specializes in sports gambling and fantasy sports. Sports fans can place wagers on sports events as well as fantasy sports outcomes either in-person at DraftKings' brick-and-mortar sportsbooks or through their phones. The company is gradually expanding to more states as sports gambling becomes legal throughout the country. Plenty of states such as New York recently permitted local residents to gamble on sports on the web through phones, tablets, computers and other internet-enabled devices using the DraftKings website and app.
However, DraftKings' stock dropped by more than 40% in '21 alone. The stock has also slid to start the new year. Let's take a look at why DraftKings is worthy of a position in your portfolio.
DraftKings Is A Bargain At Its Current Price
The stock market has been on the decline in recent months. Though DraftKings has fallen in unison with the rest of the market, there is hope for a better future. DraftKings can be purchased at a deep discount. The stock is down 50% from its price merely one year ago. The stock's price-to-sales ratio is a low 9.5, meaning its current price point represents better value than at any other point in its history.
Though DraftKings is not yet in the black, it will likely transition out of the red in the years ahead or even sooner. The company's rapidly accelerating revenue growth stemming from entry into the ever-expanding sports gambling market ultimately makesit worthy of your investing dollars.
About That Revenue…
Roth Capital has set a $23 price target for DraftKings yet the stock is currently trading at $25 and change. Though this price target represents a bearish outlook for the stock, it must be noted the company's accelerating revenue growth is likely to cause analysts to pivot toward a more bullish stance in the financial quarters ahead. When in doubt, turn to the numbers. DraftKings' revenue jumped from $192 million in '17 to an impressive $615 million in '20. On a year-over-year basis, DraftKings' revenue growth rate soared from 18% in '18 to 43% in '19 and an impressive 90% in '20.
The company's brass anticipates 96% revenue growth for '21. In other words, there is good reason for investors to be bullish on DraftKings. The primary reason why the company's revenue is soaring its ongoing expansion into additional states. In the third quarter of '21 alone, DraftKings entered mobile sports betting markets in Connecticut, Arizona and Wyoming. All in all, DraftKings provides individuals in 15 states with the opportunity to gamble on mobile web-connected devices. The company's launch of mobile sports wagering in New York is likely to rake in more than a billion dollars of gross revenue every single year.
DraftKings' Overhead Is Low
DraftKings has the potential to soar to new heights in the quarters ahead largely because the company has minimal overhead costs. DraftKings' business model is light on assets as the company makes it easy to wager on sports through phones and other mobile devices. Furthermore, the company's presence in brick-and-mortar facilities is not capital intensive as casinos and hotels pay for the construction and maintenance of those facilities.
Insider And Institutional Buying
If you are still on the fence as to whether DraftKings is worthy of your investing dollars, look no further than the fact that company insiders and institutions are scooping up shares. One of the company's directors, Woodrow Levin, bought 7,000 shares of the stock in mid-November. BlackRock bolstered its position in the company by more than 60% of '21's second quarter.