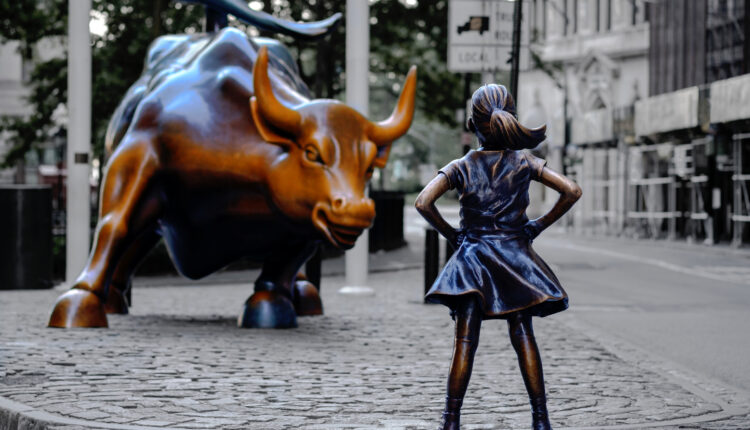 DraftKings or Golden Nugget: Which Online Sports Betting Stock Could Yield Greater Returns?
Investors seem to be constantly searching for new markets. Of the many potential new markets, one of the most popular has been online betting companies and stocks. These companies have seen rising sales and revenues over the last few years with projections putting them at even greater numbers going forward.
A large factor in these rising revenues has been the increase in states that have legalized online betting. In doing so, they have created a steady flow of new markets for online betting companies to capitalize on.
Currently, online betting is legal in 10 states. However, 19 more states are expected to consider legalizing online betting within the year.
As a growing market, online sports betting could be a serious moneymaker for investors. But out of all of the online sports betting companies and stocks, investors want to know which ones are likely to yield the highest returns.
Two of the largest companies in the industry right now are DraftKings and Golden Nugget. This article will examine these companies, their stocks, their growth potential, and more to help illuminate which of the two will likely yield greater returns for investors.
Option 1: DraftKings
Like other companies in the industry, DraftKings (DKNG) is an online sports gambling and entertainment company. DraftKings provides its users with a sportsbook, the opportunity to participate in daily fantasy sports, and other online casino gaming options and opportunities.
Current Events and Allegations
Investors should be aware that DraftKings was in the news recently after Hindenburg Research released a report alleging that DraftKings made money on black market operations.
In short, the report claimed that the company's merger with SBTech resulted in exposure to SBTech's dealings in black market gaming, money laundering, and organized crime. More information about this allegation can be found here.
After the report was released, the leadership at DraftKings has addressed the controversy in a statement. The company claimed that the report was written by a person "who is short on DraftKings stock with an incentive to drive down the share price." DraftKings also stated that they had conducted a comprehensive review of SBTech's business practices and they were comfortable with what they found.
DraftKings' Stock
For the first quarter, DraftKings posted revenues of $312 million, which is a jump of 253% year-over-year. After a pro-forma of DraftKings' acquisition of Diamond Eagle Acquisition Corp and SBTech Global was released last year, revenue was up 175%.
Despite this, DraftKings' losses also widened to $346.3 million in the first quarter. In the same quarter last year, the company had Q1 losses of only $68.7 million.
DraftKings has also raised its financial outlook for 2021. The company expects revenues to land between $1.05 billion and $1.15 billion. Earlier forecasts suggested revenues to land between $900 million and $1 billion for the fiscal year.
The increased guidance is largely the result of DraftKings' strong activation of their user base, effective marketing, the launch of mobile sports betting in Michigan and Virginia, and the introduction of iGaming in Michigan.
This guidance also assumes that all sports events for the year will take place as scheduled and that any of the states in which the company operates will not change their laws that relate to online gambling.
Option 2: Golden Nugget
Like DraftKings, Golden Nugget Online Gaming (GNOG) is an online gaming and digital sports entertainment company. It currently operates in New Jersey, as well as in Michigan.
Golden Nugget posted revenues of $26.7 million in the first quarter, which is up 54.2% year-over-year. However, the company also posted an adjusted loss before interest, taxes, depreciation, and amortization of $3.5 million. This contrasts against an adjusted earnings before interest, taxes, depreciation, and amortization (EBITDA) of $5.9 million in the same quarter of the year prior.
For the fiscal year for 2021, Golden Nugget has forecast revenues between $130 to $145 million. The company expects that the year's EBITDA will continue to be negative, likely in a range of 15% to 20% of revenues.
Within the last four years, Golden Nugget's revenues have grown at a compounded average growth rate of 50%. It is expanding rapidly in the United States.
The company has secured market access agreements with the Z Casino in Colorado and Wild Rose Casinos in Iowa. These agreements cover both online gaming and online sports betting.
Golden Nugget has also negotiated several market access agreements in other states, including Virginia, West Virginia, Pennsylvania, Illinois, and New York. The company expects to go live in four more states within the year.
Golden Nugget plans to expand its content for its users. The company wants to add around 100 new games from different content providers. They believe that content is a key driver for player spending and activity.
Which Stock Should Investors Choose?
Overall, investors and analysts are not thrilled with DraftKings, especially after the release of Hindenburg Research's report. However, DraftKings is currently poised to have a great year and a great future as the market expands.
Golden Nugget is also poised for growth; however, the company is still in its infancy — at least when compared to DraftKings.
Although Golden Nugget is smaller and does not currently operate in as many states as DraftKings, the company is not currently in the midst of any allegations of black market dealings and is actively working to expand. If Golden Nugget does expand as planned, it will likely yield the greatest return for investors.
For more information on online sports betting and sports betting stocks, make sure to check back in with the Dales Report!