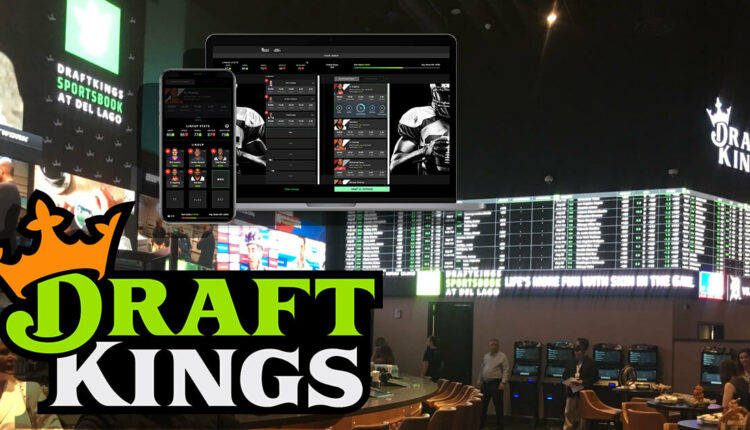 DraftKings Q3 Earnings Report Set For Friday: Share Prices Rise With Favorable Rating
Shares of DraftKings stock (DKNG) saw new life early this week following a positive rating issued by a reputable research firm. Analyst at Bernstein gave the sports betting stock an 'outperform' rating ahead of this week's Q2 earnings report.
In a note to their clients, Bernstein argued their case for the ambitious rating:
"During the quarter, consensus has consistently revised upwards revenue estimates for Q2 2021 as well as FY 2021… however, according to our calculations, Q2 revenues are still likely to end up above street expectations." 
DraftKings' second-quarter earnings report is scheduled to take place Friday, August 6th ahead of the US market opening. Friday's presentation will be the fifth quarterly report for the group since it made its public IPO last April.
The analysts' consensus is that the earnings report will reveal another year-over-year decline in net earnings, but based on higher revenues. However, the decisive factor will be just how the revealed numbers stack up to the analyst expectations.
Analyst project quarterly losses of $0.61 per share for DraftKings, which would reflect a -177.3% year-over-year decline. Experts had prepared for a $0.51 loss per share in the sportsbook's Q1 earnings report, only to be stunned when the actual loss came in at $0.87. This trend of missing the mark could continue, especially considering that DraftKings has failed to beat analysts' expectations in all four of their previous earning reports.
DraftKings' revenue is expected to increase by 239.6% over the same timeframe, equating to a $240.84 million lift.
In theory, DraftKings' stock prices should rise if the company's losses are less than expected. Further investor hype will be driven by the comments made by DraftKings' management and any hints they might give as to the company's direction.
A few weeks back we discussed DraftKings' entrance into the NFT space, partnering with 'Autograph' to launch a marketplace to sell an auction off digital collectibles. The sportsbook is looking to prove that they are more than a one-trick pony, and the move goes against their traditional 'spend at all costs' model and shows a more strategic approach to target younger sports fans looking to cash in off of their passion for the game.
With a handful of states expected to accept their first legal wagers at some point this football season, it is safe to assume that the excessive marketing and acquisition spends will continue as DraftKings looks to establish a solid market share in the early days of operations in these new jurisdictions.
This strategy will continue to play out for the next few years as brands battle for dominance in each region, but eventually, the dust will settle and investors hope that the acquisition cost finally recesses to more acceptable numbers.
This earnings report will paint a clear picture as to where the brand is likely to find itself in terms of growth over the next quarter and ultimate future, helping analysts better predict when the sportsbook will finally turn a profit.
We have seen the brand rebound from poor earnings reports in the past, and with football season around the corner, revenues are sure to increase in both Q3 and Q4 of this year.
What will be telling from these future reports, however, will be their cost per customer and overall market share. We already know the brand operates well over budget, and if competitors with lower marketing spends are able to outmuscle the self-proclaimed king, there might be bigger problems in the castle than we though.