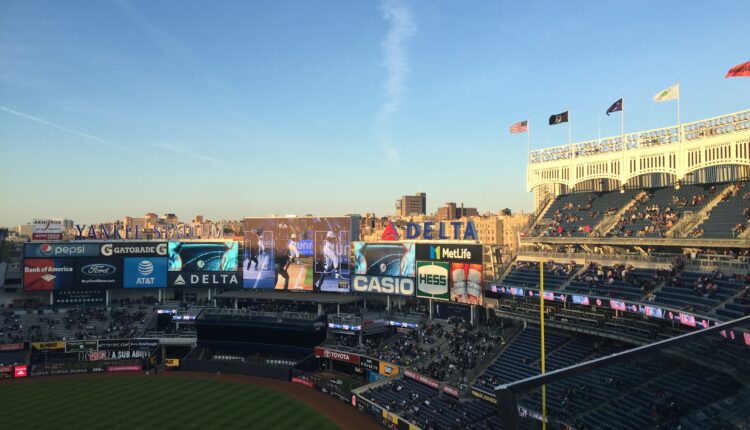 DraftKings' 2021 Revenue Guidance Estimate Tops $1 Billion As Sporting Calendar Stabilizes
Online sports betting companies benefited significantly from the Covid-19 lockdowns since many consumers who were stuck at home started taking an interest for the first time in sports betting on the Internet. However, now that the pandemic is beginning to recede in the U.S. and elsewhere online sports betting companies are still able to capitalize on society returning to some type of normalcy. DraftKings (DKNG) is one of these companies that is seeing society reopening as a positive for their business model, prompting the company to raise its guidance for future performance as the sporting calendar stabilizes.
DraftKings expresses optimism for normalized sports schedules and calendar
Along with the release of its first-quarter earnings report, DraftKings has announced it has raised its full-year revenue guidance based upon the optimism for normalization of regular sporting seasons. DraftKings says that its guidance assumes that the announced calendars for college and professional sports are executed as planned. Of course, if the fight against the pandemic takes a turn for the worst this could derail the optimism of the company's executives.
Other bullish reasons for optimism
The normalizing of sports season calendars is not the only reason DraftKings is feeling strong about its potential future performance. The company also cited strong results from marketing that is helping to drive strong user activation trends. DraftKings also touted proficient execution of launches of online mobile sports betting in Michigan and Virginia. Also, the company's recent acquisitions added to optimism for future results.
Breakdown of the numbers
DraftKings posted a better-than-expected earnings loss of $0.32 compared to the $0.42 loss predicted by analysts. Revenue also beat projections with $312 million reported for Q1 versus an estimated $236.2 million. The company had 1.5 million monthly unique paying customers for the first quarter of the year while analysts had expected 1.31 million.
At $61, the company's average revenue per monthly unique paying customer for the first quarter is a 48% improvement compared to the first quarter of last year. The revenue guidance for 2021 was increased to between $1.05 billion to $1.15 billion while the previous guidance was set at $900 million to $1 billion. If guidance is met, this would mean year-over-year growth between 63% and 79%.
Sports betting legalization trend
DraftKings marked its first full year as a publicly-traded company in April. Going public through a partnership with SPAC Spinning Eagle Acquisition Corp, the firm's timing has been perfectly aligned with the growing trend of legalizing sports betting throughout the U.S. The company is currently serving 12 states with its online sports betting platforms, and it has been one of the strongest Wall Street performers in the sports betting stock sectors.
Future of legalization of online sports betting
The more jurisdictions that legalize online sports betting, the more potential market DraftKings and other similar companies will be able to capture which means increased revenue. There are currently 13 states working on legislation aimed at legalizing online sports betting. Given the upward trajectory of DraftKings's performance and this backdrop of continual legalization, DKNG remains a sports betting stock worthy of consideration for investors to add to their portfolios, particularly as the calendar returns to normal for sports.