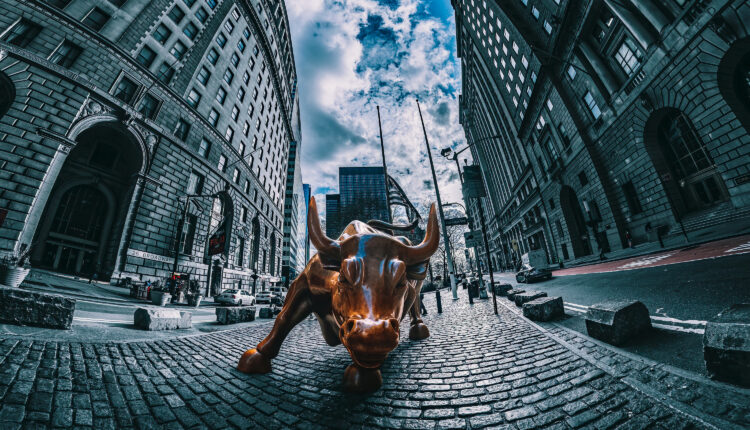 DraftKings Reaches Agreement to Offer SimpleBet Micro-Betting on Sportsbook
Digital sports gaming giant DraftKings (NASDAQ: DKNG) has teamed up with tech company SimpleBet to offer customers deeper in-game engagement on its signature sports betting platform.
The two companies signed a multi-year agreement to feature SimpleBet's micro-betting products on DraftKings' Sportsbook service. According to the terms of the agreement, DraftKings will offer SimpleBet's NFL, NBA, MLB, and college football micro-betting products to its broad customer base.
Increasing Customer Engagement
The agreement will allow DraftKings customers to increase their in-game engagement on a narrower, play-by-play basis. Bettors will be able to place bets on individual events throughout the game and collect real money if they're successful.
SimpleBet, launched in 2018, is one of the key drivers in the rise of micro-betting in the United States. The B2B product development company recently announced the completion of a financing round that netted $15 million in funding, bringing the total amount in the company's coffers to $50 million.
The funding is expected to help the addition of micro-markets and improve the company's engineering resources in customer interactions.
The new agreement with DraftKings is, by most accounts, SimpleBet's most significant move in company history. Its micro-betting products — including its upcoming college football micro-betting platform, a first of its kind — will be exposed to DraftKings' ever-expanding user base.
Even as of last February, DraftKings claimed it has over 1.5 million unique monthly players using its platform.
"Showcasing the Excitement"
Executives from both companies expressed a great deal of enthusiasm for their pending collaboration.
"We're thrilled to be launching our real-money micro-betting products with DraftKings," said SimpleBet CEO Chris Bevilacqua in a DraftKings press release. "These types of offerings represent the next evolution of sports betting and deliver enhanced opportunities for operators and fans alike. We look forward to the successful roll-out and to showcasing the excitement that comes with micro-betting."
Paul Liberman, DraftKings President of Global Product and Technology, concurred. "Through our shared commitment to delivering innovative technology, our customers are now able to take part in this unique betting and engagement experience on the DraftKings Sportsbook."
Micro-Betting Approaches Legitimacy
Micro-betting is, in essence, the act of placing "side bets" on in-game events, rather than bets on the final outcome of games and matches. A micro-bettor can place wagers on results of an at-bat in baseball, which NFL player will score the next touchdown in a game, and other so-called "micro-events."
While some critics of micro-betting have decried its potential in contributing to problematic gambling, it has already proven to be a key driver of revenue and customer engagement for legal sports gambling operations. That's exactly what DraftKings and SimpleBet hope to accomplish with their new agreement.