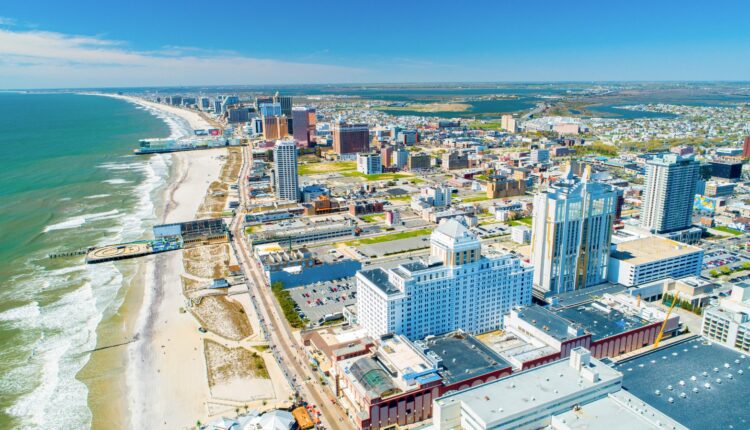 DraftKings Sees 13% Boom Monday Following NJ Gaming Revenue Report
DraftKings, the second-highest priced of the American gambling stocks, saw another surge Monday as its value began to climb following the release of New Jersey's May revenue numbers.
The 13% climb was triggered by the NJ Department of Gaming Enforcement's monthly report which reflected a 124% year over year growth in the Garden State's online gaming revenue, which totaled an impressive $85.9 million.
Early investors feared that the COVID-19 crisis would lead to short-term losses, but the company's agile shift to more non-traditional wagering options like esports saw them still report nearly 30% growth in Q1.
New Jersey's 2019 iGaming revenues totaled $483 million, and current numbers suggest that 2020's totals could top $1 billion. These numbers spell promising returns in the form of taxable revenue for the state New Jersey, and the current economic strain is likely leaving many states who chose to postpone the advancement of the regulated sports betting market as jealous onlookers.
With DraftKings only available in a handful of states, early investors will want to buy in with the hopes of the expansion of states willing to enter the regulated sports betting market, and as mentioned above, the coronavirus pandemic has made the thought of taxable revenue opportunities and the creation of new job markets extremely enticing.
Those choosing to take the New Jersey Department of Gaming Enforcement's report at face value should tread lightly, as it includes casino, poker, and numerous other forms of wagering activities.
When looking at brick and mortar casino operations, the revenue generated via sports betting pales in comparison to nearly every other form of play.
Per the UNLV Center for Gaming Research, sports betting accounted for just over 2% of total casino revenues in Las Vegas, where slots led the way with 66% of profits, followed by pit revenue games at 30%.
Whereas the New Jersey numbers suggest an increased interest in wagering, the lift cannot be attributed to sports in this instance.
Many wagering forms benefitted from the lockdowns while sports betting took an expected hit given the lack of action taking place. May's total sports betting handle was $118 million, a 63% decrease from last year's numbers, which benefitted from the NBA and NHL Finals, the first full month of Major League Baseball, the conclusion of the European soccer season, along with numerous other events.
What the report does suggest is that residents are cozying up to the idea of casino-style games, be it in-person or digital, and the market reaction suggests that many expect a similar lift as traditional sports make their long-awaited return to action.