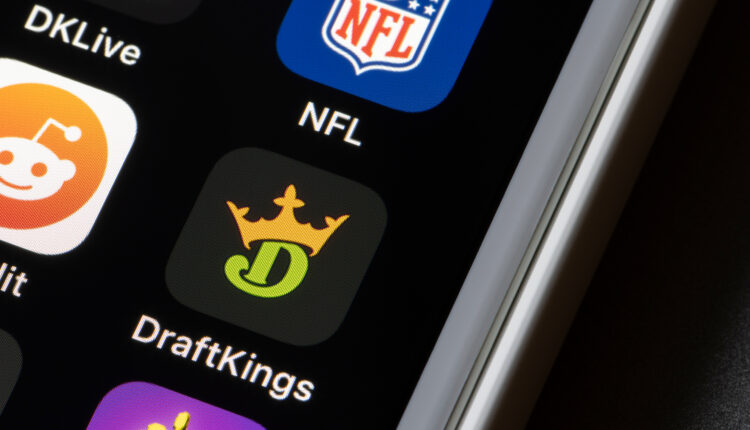 DraftKings Shares Close Down 5.7% As Sports Betting Stocks Feel Evergrande Impact
DraftKings (NASDAQ: DKNG) stock prices tumbled Monday, as shares of the sports betting brand closed 5.7% down to open the week. DraftKings' share prices had fallen more than 7% at one point in the trading session, but a late push helped to push the stock back to its current price of $57.00.
Share prices of the popular sports betting stock had steadily increased following a mid-July dip, but Monday's dive represents one of the largest single-day drops the stock has experienced over its current run.
Why DraftKings Stock Prices Fell Monday
The sudden dive can largely be attributed to the overall market sell-off in response to the China Evergrande Group situation that made the news over the weekend. While the group is likely not on your radar, the real estate firm has more than $300 billion in liabilities, and fears that the company would default has caused financial market concerns on a global level.
Evergrande is the most indebted property developer in China, and the group finds themselves facing numerous deadlines this week to pay back banks, creditors, and bondholders. This led to a sudden sell-off of Chinese and Hong Kong property developers, but the global impact saw the Dow Jones trade down 1.8% on the day. This was the Dow's single worst day since July, falling 972 points at one point, before closing down 614.
Sports betting stocks have proven to be extremely volatile, and as a high-growth stock, the impact was much more evident for DraftKings. Given DraftKings' questionable market cap of $23 billion, the 2021 revenue projections of $1.2 million – $1.9 million cause great concern for investors who fear a potential global financial crisis.
Another growing concern is that DraftKings could be somewhat capped, as the anticipation for a successful football kickoff has officially come and gone, with the largest new customer acquisition period now in the rearview mirror.
Legislative expansion coupled with this anticipation led to much of the late summer rally for the sports betting stock sector, but one could easily argue that all states looking to quickly draft and adopt sports betting legislation have already done so.
Expansion into Canada, and hopeful debuts in New York and Florida allow the brand to continue to tout ambitious revenue projections, but as any sports bettor knows, things don't always go to plan.
DraftKings is already trying to stiff-arm their way into the Florida market through a self-fabricated SPAC using the guise of educational reform to bypass tribal rights to control sports betting in the state, a joint venture between them and rival FanDuel.
New York is opening the doors to online sports betting, but the astronomical tax requirements will quickly cut into profit margins. DraftKings and FanDuel are both known to spend fervently, and the race to corner the market share will likely force both operators to take significant losses in hopes of long-term profits.
Fears also mount that California, potentially the most valuable of all states in terms of sports betting revenue betting potential, could be forced to yield all sports betting rights to tribes as well.
California native tribes and the state government have a long and problematic history, with local state legislature allowing for cardrooms to operate in California due to a legal loophole. Tribes have long argued that the cardrooms infringe on their legal rights to oversee all forms of gambling in the state, and this standing argument has driven a wedge between the two sides.
Sports betting could come to the state, but it is very possible that DraftKings could be on the outside looking in.