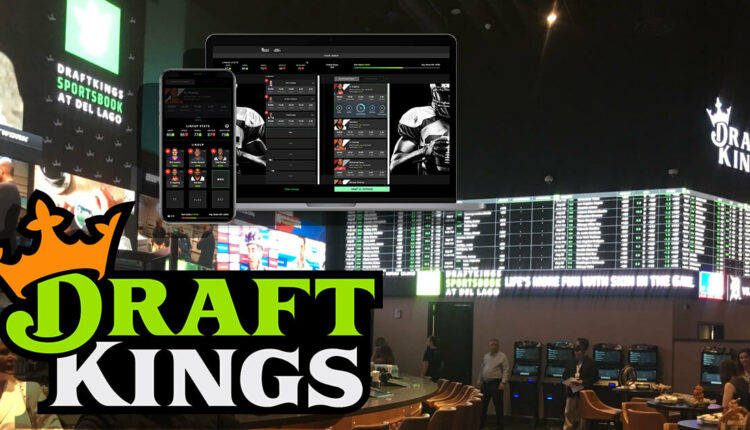 DraftKings Stock A Good Buy Ahead Of May 7th Q1 Earnings Report?
Sports betting stock investors are in for a big week, as the most popular gambling stock on Wall Street is scheduled to release its Q1 earnings report later this week.
DraftKings (DKNG) will release their 2021 Q1 results Friday, May 7 at 8:30 AM est in conjunction with a conference call that will cover its contents and the company's future plans. This call features a live webcast Q&A, and those interested in investing in DraftKings or other sports betting stocks are smart to tune in at the brand's investor's relations page.
The webcast audio will remain available on the page through June 14th.
Stock Analyst Expect DraftKings Revenue Loss
Leading analysts are forecasting a year-over-year earnings reduction on higher revenues, but the true test will lie in just how far off these estimates are.
Investors will look to key numbers, and should they come in at or just above last year's marks, share prices are likely to see a sudden boost. Should they fall short of expectations, we could see DraftKings continue with their downward trend.
This reactionary move will likely have a short term impact, as gambling stock investors will be more inclined to respond to the presentation scheduled to follow the release.
DraftKings' Investor Day presentation saw the operator make waves when they announced the highest North American iGaming valuation projection to date. The less-than-stellar financial reports took a backseat to the $67 billion industry value estimation, and the news sent share prices through the roof.
Current estimations expect DraftKings to post quarterly losses of $0.50 a share in Friday's release, which equates to a -177.8% year-over-year change.
Revenues, however, are expected to come in just over $222 million, a 151.5% increase from last year's Q1 returns.
Calculating estimates is not an easy task, and DraftKings fell short of these estimates last quarter. Analyst projected a $0.57 loss per share, only to end up with a $0.69 loss.
DraftKings has not managed to outperform any consensus EPS quarterly estimates in four consecutive releases.