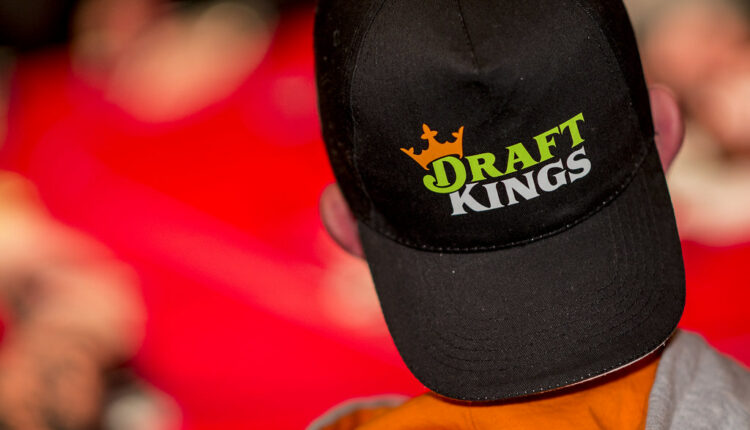 DraftKings Stock Falls 7% Despite Analyst Upgrade: Q1 Reports Looming
There is plenty of potential for investors targeting online sports betting stocks, such as DraftKings (NASDAQ: DKNG), given the expected acceleration of legalization for sports betting on the Internet. More than two dozen states in the U.S. have already legalized online sports betting sites in one way or another. At least twenty states are currently experiencing legislative movement towards eventual legalization. All of this is bullish for DraftKings valuation.
Cowen analyst upgrades rating but DraftKings stock still slid
In fact, legalization success prompted market analyst for Cowen, Steven Glagola, to upgrade his rating for DraftKings to market outperform from market perform, while also increasing his price target on DraftKings share price to $70. Glagola believes that more than half of Americans will be able to access online betting by 2022. However, it turns out that on the same day Glagola made headlines with his upgrade on the company, DraftKings stock was down for the day. The stock was down as much as 7% but eventually recovered to being down 3.8% on the day.
Earlier this week we saw Guggenheim analyst Curry Baker increase his DraftKings price point to $75, going against the brand's current downward trend. Much like Glagola, Baker cites the growing number associated with the potential North American iGaming market as the main reason for his move.
Fear of hawkish Fed hurting growth stocks
Despite the bullish outlook from analysts and the increasing legalization backdrop, growth stocks have been struggling as of late due to fears of the Fed increasing interest rates faster than expected. The same day Glagola upgraded DraftKings, former Fed Chair and current Treasury Secretary Janet Yellen made comments saying that interest rates may need to go up in order to avoid overheating the US economy. Growth stocks are highly sensitive to interest rate outlooks and reacted poorly to Yellen's comments, sending growth stocks broadly down. Since DraftKings is a growth stock, DKNG also took a dive.
On the other hand, Yellen is no longer a member of the Federal Reserve Board and therefore does not play a role in making interest rate decisions for the Fed. Although Yellen's thinking, since she was a longtime Fed Board member, may provide clues into how current Fed officials think, traders should pay closer attention to what the current Fed is signaling.
As of now, an actual rate increase is considered quite far away, since Fed Chair Jerome Powell has said the central bank will begin reducing its monthly bond purchases before even considering increasing interest rates.
Increasing competition
Another source of weakness for DraftKings stock is the growing threat of competition in the online betting market. MGM Resorts (NYSE: MGM) is quickly gaining on DraftKings and could take the second-place spot for the largest market share, according to Glagola. DraftKings is currently holding the number two spot for this metric. Fear of MGM eventually overtaking DraftKings may be adding to the downward pressure on DKNG.
Investing in DraftKings stock
Despite the recent bearish sentiment and downward market movements, DKNG can still be a smart long-term buy for those investing in sports betting stocks. As long as you understand the potential risks and adjust your investment strategy accordingly, putting money into DraftKings may likely pay off if legalization efforts continue to be successful and the US economy continues to support consumer spending. However, you should always practice risk management and should not invest money you cannot afford to lose.