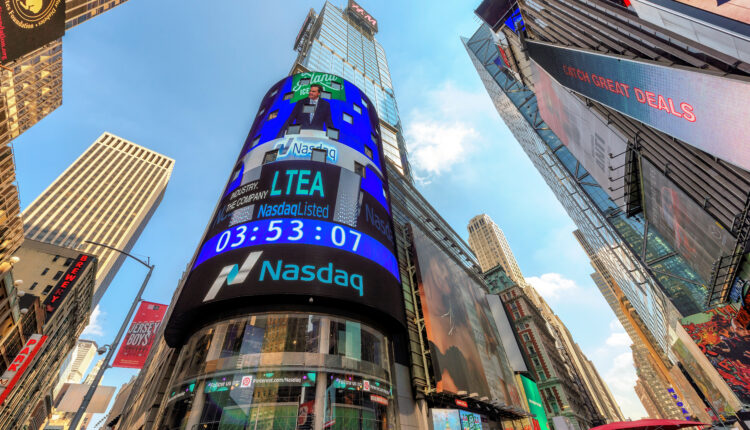 DraftKings Stock Hits New High As Dish Network TV Partnership Addresses Media Struggles
DraftKings (DKNG) and the Dish Network Corporation formally announced their partnership Wednesday, in a move that will see one of America's premier sports betting operators gain direct access to the satellite TV provider's products.
The announcement saw DraftKings' stock reach its all time high at $72.16, before falling back down to $65.75 as the hype wore off. This price is still significantly up, but is currently trading just under the prices seen earlier in the week's trading, where the brand was hovering between $66 and $68.
This all comes shortly after the release of DraftKing's Q4 earnings reports, where the company was able to tout significant increases in sales, despite the financial losses brought on by excessive, but necessary marketing spends.
Following the release Dish TV president Brian Neylon expressed his excitement on the partnership, stating that DraftKings will be "a great addition to the growing DISH TV Hopper platform — a one-stop entertainment hub."
This 'one-stop' goal will likely give Dish TV users the ability to lock in their wagers and fantasy selections on their TV screens, all running through the DraftKings sportsbook and fantasy platforms of course.
Sources are also reporting that customers will be able to trigger the betting action on their TV's in a way that will alert their mobile devices, allowing them to participate in a live betting/fantasy experience while the action plays out on the screen.
Initially, only users with the Dish TV Hopper DVR set-top boxes will be able to access the product, but Sling TV and Boost Mobile, Dish TV's wireless brand, are already planning updates to offer the service as well. No timeline has been established for these releases, but it is expected that many other Dish services will also look to support the product in the near future.
DraftKings has made no secret of their desires to target media partners, with CEO Jason Robins highlighting the subject in November's investors day event, expressing his desires to "explore opportunistic and accretive M&A."
In terms of merger and acquisition targets, Robins added that DraftKings was "considering companies that may help us fuel our growth and bring more excitement to the skin-in-the-game fans."
It was fellow sports betting operator theScore that saw a spike in its share prices earlier in the week as rumors circulated that the Canadian brand was a potential target for a DraftKings merger.
With another investor day scheduled for March 7th, Roberts is expected to further address these aspirations. Should other landmark deals be in the works, prices could once again rise as investors have been quick to react to all regulatory, legislative, and partnership news directly tied to the gaming sector.