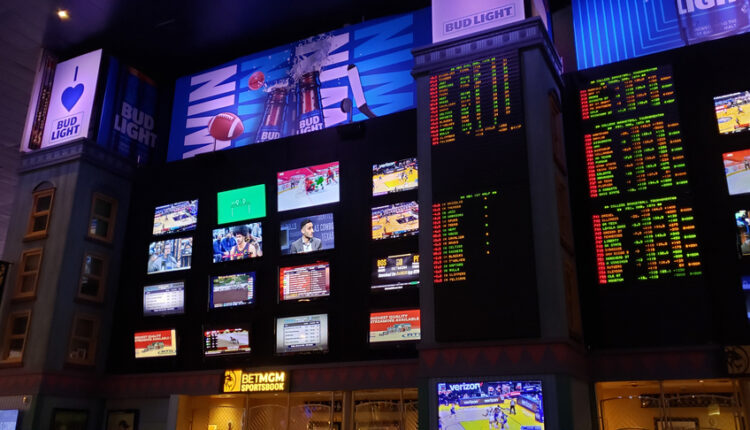 DraftKings Stock Price Hits New Low: When Will It Stop?
Shares of North American sports betting company DraftKings (NASDAQ: DKNG) continue to skid as the sportsbook operator fails to gain momentum heading into the final stretch of the NFL season. Sports betting stocks have traditionally benefitted from these high-profile sporting events but despite the on-field action and continual legislative expansion, investors seem to be betting the 'under' when it comes to the brand's share value.
Now down more than 64% from its all-time high, DraftKings shares are trading at a 52-week low of $22.64. This is a significant decline from the $74.38 price that the brand touted just ahead of last year's March Madness tournament.
The March record-high mark concluded a positive trend that began with the start of the 2020 NFL season, with share prices taking off with the start of that season's NFL postseason action.
Where many gambling stock investors had hoped that this trend would return, Wall Street's sports betting darling has failed to gain traction.
Another factor adds to the concerns, as New York's online betting launch failed to revive the struggling sector. With the Empire State accepting online wagers for one week now, DraftKings investors had hoped to see some sort of lift from the hype of their entrance into the new market of 19.5 million people.
While the new jurisdiction failed to provide immediate relief for shareholders, weekend handles and updates relating to market share percentages could shift the tides in DraftKings favor.
We've discussed the financial concerns surrounding DraftKings here extensively, as their exuberant spending habits have led to less than impressive quarterly returns. These marketing and acquisition expenses have increased significantly, with the $400 million the brand spent in the first half of 2021 almost matching the $500 million the brand spent in all of 2020.
Sure, revenue is up, but the September 30th numbers revealed that DraftKings was operating at more than a $1.2 billion loss through the first nine months of the year. This number more than doubles the $574 million that the sports betting operator generated over the same period the previous year.
These numbers have seen many gambling stock investors take a more cautious stance with the brand. While it is clear that the sports betting industry is poised to generate large profits in the future, the lopsided financials give today's investors little to be excited about.
Do note, however, that a bottom does exist, and DraftKings stock has the potential to reverse its current trend and generate a long-term positive run. Let the market's lack of response to the NY launch serve as a sign that this stock has hit its low. High tax rates and operational costs appear to have spooked new investors, but it will only take one positive story to reverse this narrative.