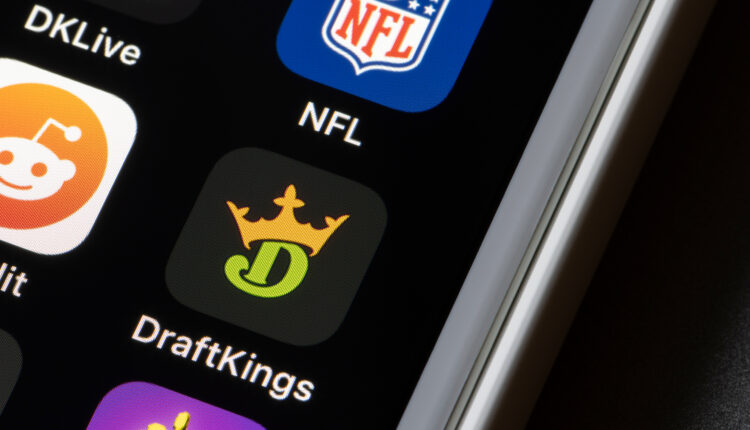 DraftKings Stock Prices As Weak Returns Concern Sports Betting Investors
Shares of DraftKings (NASDAQ: DKNG) stock saw prices fall more than 6% following the release of the sports betting operator's third-quarter numbers. Investors responded negatively to the numbers, as the losses had widened with total revenue falling short of the forecasted target. Less shocking was the fact that DraftKings' marketing costs jumped significantly, at the brand has run around writing checks in advance of the NFL season kickoff in attempts to garner market share in territories opening for their first football betting season.
DraftKings net losses extended to $545 million, up significantly from the $395.7 million they reported in last year's Q3 period. This equates to $1.35. loss per share, in comparison to the $1.11 loss seen in 2020's Q3.
While the numbers missed the mark, further damage was dealt in the returns from competing sports betting brands, many of which were released this week.
MGM Resorts has made a concerted effort to take the lead as the top sportsbook in the young North American market. In Wednesday's return release, MGM proudly boasted that they held the No. 1 spot in terms of market share in August. DraftKings had previously held this position, and if MGM's claims of more than doubling the 2nd place groups numbers are true, DraftKings' high spending suddenly becomes even more concerning to sports betting stock investors.
The loss of market share is evident, and MGM's returns highlighted the fact that other brands are winning over players with lower costing player acquisition models.
DraftKings investors were pleased to hear that the operator had come to terms with the NBA to expand on their existing relationship. In doing so, DraftKings will see the NBA run and promote DFS contests, sports betting products, and more in the DK application.
We have spoken extensively about the volatility that exists in the sports betting stock space, and the reactionary dip once again opens the door for investors who might have missed out on early entry points.
Clearly, DraftKings' underperformance coupled with MGM's market share gains give immediate cause for concern, but this only further supports the trend DKNG stockholders have come to expect. Bad publicity leads to a dip, and its only a matter of time until the tide rises once again.
CEO Jason Robbins celebrated the Q3 numbers in the release, stating that:
"DraftKings had a strong third quarter that highlights our team's unique ability to drive engagement with our core customers while simultaneously launching new states and verticals and completing the complex migration to our own in-house technology ahead of schedule."
"Since migrating, we have rapidly added innovative features and functionality to our top-ranked mobile sports betting app. We are also excited that our new growth initiatives, including DraftKings Marketplace and our content and media business, demonstrated promising early results in the quarter."
DraftKings Chief Financial Officer Jason Park added, "Fundamental user acquisition, retention and engagement trends in the third quarter were outstanding across all of our online gaming products. We delivered $213 million in third-quarter revenue which represents a 60% year-over-year increase. On the same state basis and taking into consideration lower than expected hold primarily due to NFL game outcomes, third-quarter revenue would have been $40 million higher. Our key performance indicators also continued to grow, as Monthly Unique Payers increased by 31% and Average Revenue Per Monthly Unique Payer grew by 38%. We are increasing the midpoint of our 2021 revenue guidance and introducing 2022 revenue guidance which points to another year of strong growth in existing states for DraftKings."