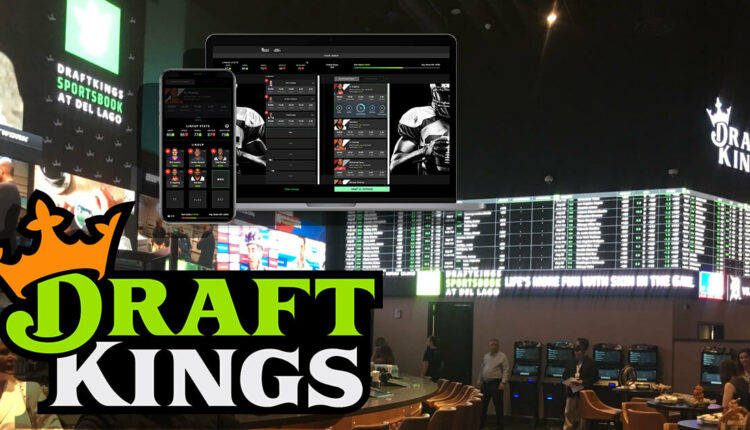 DraftKings Stock Prices Jump Amid FTSE Russell Rebalancing
DraftKings (DKNG) stock prices surged more than 6% on Monday's trading session, seeing the popular sports betting stock hit $53.51. DKNG's total 6.32% increase outpaced the NASDAQ Composite Index (+0.49%) and the Dow Jones Index, which fell -0.36% on the mixed trading session.
While DraftKings stock prices remain $20.87 below their 12-month high of $74.38 (March 22nd, 2021), the lift marks the brand's second day of positive growth and one sports betting stock investors hope signifies a bull run.
Investors rallied behind the stock following a Jefferies report suggesting that DraftKings was one of 10 brands to experience buying pressure ahead of the FTSE Russell equity benchmark rebalancing.
"The one confusing part of the Russell rebalancing is that FTSE Russell determines size and inclusion based on May 7 prices," stated Jefferies equity strategist Seteven DeSanctis. "Thus the top and bottom ends of the indexes today reflect appreciation/depreciation of stocks over the last month."
Jefferies is predicting a 2.8% drop in the Russell 2000 index's consumer discretionary sector, which just so happens to be where DraftKings lives. The looming rebalance, however, has Jefferies analysts forecasting that the annual rebalance could lead to the purchase of more than $806 million total shares.
IA Russell 2000 inclusion would open the doors for DraftKings to find its shares as parts of more ETFs and available to a broader group of institutional investors. While Caesars Entertainment and Penn National Gaming both have seen their names come up in conversations as brands that could see selling pressure from the restructuring, Jefferies believes that DraftKings is the lone sports betting stock that would likely experience buying pressure following the Russell rebalance.
Earlier this year DraftKings' Q1 reports exceeded Wall Street expectations, revealing 253% year-over-year growth in reported revenue alone. With a cash balance of $2.8 billion, the company finds itself in a strong position to continue their advances into marketing partnerships and strategic acquisitions.
While many sports betting stock investors have questioned DraftKings affinity for large spends on marketing ventures with questionable returns, the brand was able to boast a 114% increase in monthly unique players, with a 48% increase in revenue per player over the same time frame. At the time of the report, monthly revenue per player sat at $61.