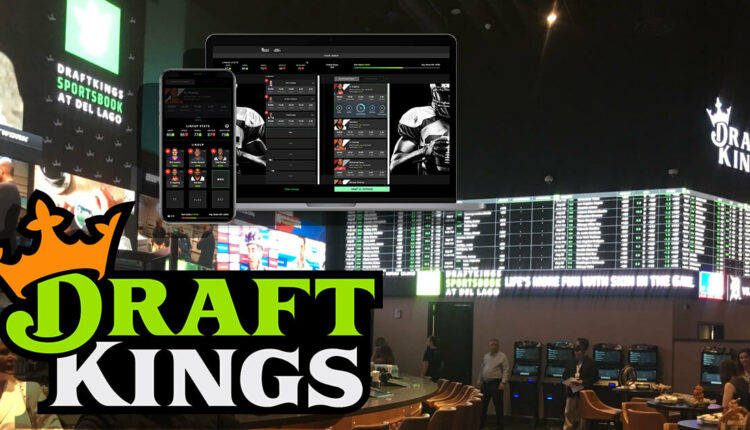 DraftKings Stock Prices Rebound Amidst Bleacher Report Acquisition Rumors
DraftKings stock prices (DKNG) appear to have regained their footing, as Wall Street's sports betting darling is trading up 15% over the last seven days. Stock prices for DraftKings opened 2.68% up on Tuesday, and longtime advocates of the stock were quick to further their investment.
Cathie Wood, founder, CEO, and chief investment officer of Ark Invest was been consistently bullish on the brand, and her Ark Fintech Innovation ETF dropped another $6.24 million to pick up another 130,400 shares of DraftKings stock just prior to Tuesday's price adjustment.
Sports betting stock investors reacted to Monday's speculation of a DraftKings-Bleacher Report acquisition by driving share prices up 7.24%. This partnership would give DraftKings access to one of the most reputable and viewed sports media networks on the web, and would also serve as their best shot at competing with Penn National's Barstool Sports.
Bleacher Report is owned by WarnerMedia, a subsidiary of AT&T Inc. It was recently announced that WarnerMedia will merge with Discovery Communications Inc. in a move that could force both sides to drop a few assets. The rumor mill lists Bleacher Report as one of the potential assets on the chopping block, and DraftKings would likely pounce on the opportunity.
Competitor FanDuel was just named the official sports betting partner of The Associated Press, and DraftKings will likely look to lock in new partnerships to ensure that the brand doesn't fall behind in the sports media partnership arms race.
Time To Buy DraftKings Stock?
Despite seeing DraftKings stock prices go from their all-time high to their lowest point of the year in just over two months is cause for concern. However, leading Wall Street analysts have stood by both the brand and the sports betting sector.
Sports betting is still relatively new to the North American market, and expert projections all support substantial growth in the industry over the next 3 to 5 years. These estimates all explode if online casinos garner the same support currently being experienced in the sports betting sector.
Consider the recent dip in sports betting stock prices to be a gift for those who failed to jump on board from the offset, and this time don't be the one left on shore as this boat sails off into a profitable future.