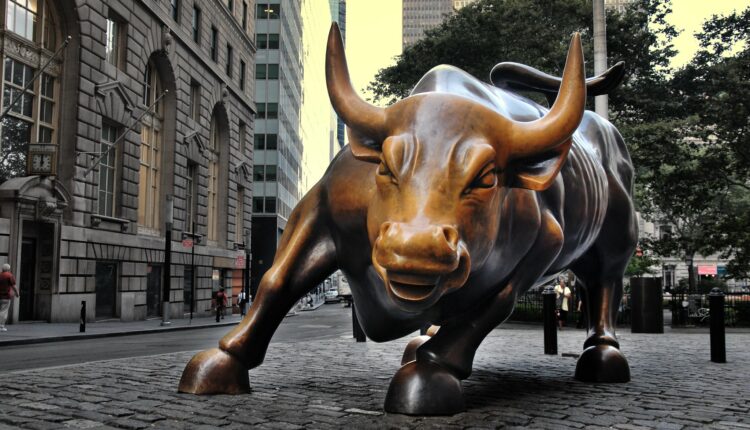 DraftKings Stock Prices Surge, But Not All Analyst Sold On Increased Market Value Projections
It's been a big week for DraftKings (DKNG), and financial market reactions clearly reflect that investors were impressed with Tuesday's investor day presentation, with share prices climbing 11% by Wednesday. Much of the hype centered around the brand's lofty expectations and long-term revenue targets.
These elevated expectations coupled with the consistent rise in DraftKings share value do raise some serious concerns as to just how long this trend can continue, and some of the industry's top analysts are split on their long-term projections for the brand.
Analyst Shaun C. Kelley of Bank Of America holds firm with his neutral stance on the stock, maintaining his $70 price target.
Both Bernie McTernan of Rosenblatt Securities and Chris Pierce of Needham reiterate their 'buy' rating on the stock, adjusting their price targets to $81 and $80 respectively.
Morgan Stanley financial analyst Thomas Allen, however, is not as high on the new valuations and is maintaining his 'Overweight' rating, giving DraftKings a $66 price target.
The growth seen following Tuesday's presentation comes largely in part to DraftKings' CEO Jason Robins sharing that the group was increasing the $39 billion valuation of the total addressable market to $62 billion.
This $62 billion valuation was derived by combining a potential $22 billion US online sports betting market, a $5 billion Canadian market, and a massive $40 billion in US iGaming opportunities.
Rosenblatt Securities' McTernan was quick to defend his 'buy' rating by admitting that most analysts had not factored the Canadian market into previous revenue projections.
"DraftKings increased their North American TAM forecast by nearly 60% primarily driven by iGaming and secondarily U.S. OSB and adding Canada."
Some forecasts estimate that the Canadian market could be worthy of an even higher $8 billion. With DraftKings hopeful for a 2022 launch in Ontario and a 2023 entrance in Alberta, McTernan predicts that an additional $100 million in revenue should be expected on top of the previous 2023 fiscal projections.
McTernan further pointed to recent partnerships with Dish Network TV and expanded media coverage in his defense of his positive expectations.
"Our confidence is growing that revenue will convert to profits over time as DKNG is demonstrating attractive customer lifetime values." McTernan continued that his group "continues to expect DKNG to benefit from the convergence of sports betting and media, most recently highlighted by their agreement with DISH."
BofA's Kelley expects that DraftKings trajectory could see them EBITDA positive within 3 or four years.
As it becomes clearer that the race for dominance in the North American sports betting and iGaming marketplace will come down to three or four competitors, DraftKings finds itself in a promising position near the front of the pack.