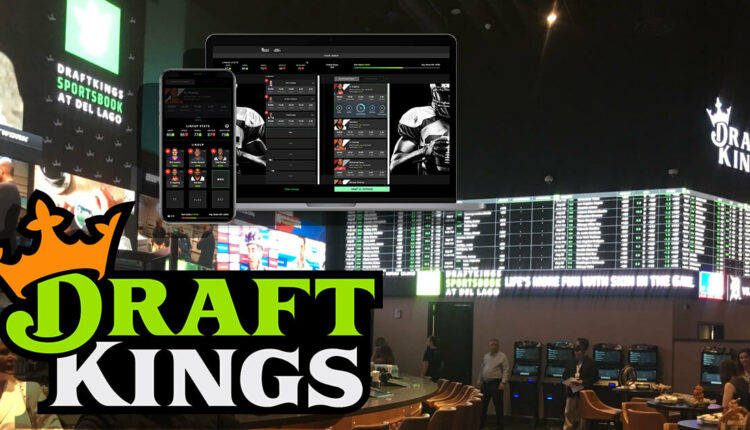 DraftKings Stock Prices To Rebound? "Buy The Dip" Claim Leading Analysts
Investors are treading with caution in response to the recent DraftKings (DKNG) stock market run, with the online sports betting operator experiencing a 40% loss following March's record share prices.
To add insult to injury, the selloff is evidence that investors are paying little attention to the positive outlook reports being provided by some of Wall Street's top analysts.
Goldman Sachs is encouraging investors to buy the dip, and ARK Investment Management is taking advantage of DraftKings' stock prices to pick up even more shares. The Cathie Wood managed investment firm has been extremely bullish on DraftKings and recently purchased more than 500,000 shares of the sports betting stock for a reported $38.6 million. ARK Investment Management freed up the funds for this spend by unloading shares of Apple Inc.
The call to "buy the dip" falls on deaf ears, for now at least.
Concerns of inflation and the slowing of the sporting calendar heading into the summer months have seen DraftKings' share prices trend negative near every day this month. Thursday saw the sports betting brand hit its lowest value in six months. Do note that Friday's trading session sees DraftKings shares trading at $44.69, which could signal the largest lift the brand has seen since March 1st if it holds firm.
The drop also coincides with the S&P 500 Index's largest drop since February 25th, trading down 2.1% overall at Wednesday's closing. This also appears to be directly related to concerns of economic inflation.
Experiencing growth in excess of 300% last year, many suspect that DraftKings stock has oversold, and the current drop-off is to be expected as the shiny new toy that is 'legalized sports betting' loses its investing luster.
Last week's Q1 report saw DraftKings beat analyst's revenue projections, but the 87 cents per share loss greatly passed the 44 cent estimate. These losses can be attributed largely to marketing and sales expenses.
Regardless, Stephen Grambling of Goldman Sachs maintained his 'buy now' stance, citing the company's positive momentum and the promising revenue outlook for the future.
The skid was not unique for DraftKings, as sports betting operator Penn National also posted similar trends. After posting positive numbers in their Q1 reports, the Barstool Bets parent company also saw an 8.4% drop on Wednesday, closing at their lowest price since mid-December.