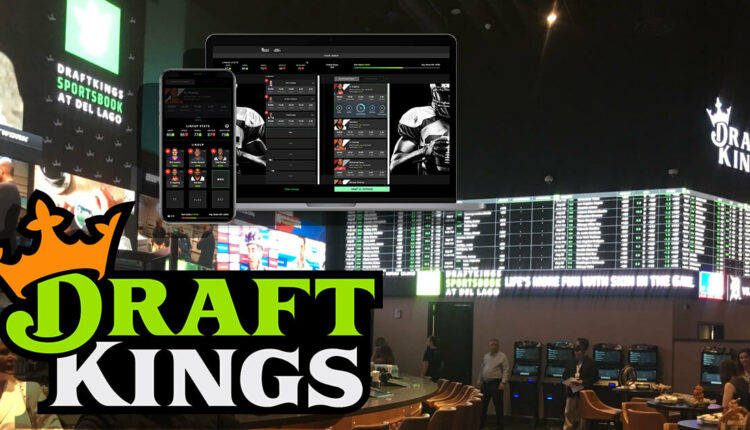 DraftKings Stock Share Price Sees Small Increase Following Earnings Report
DraftKings stock investors are breathing somewhat easier following today's second-quarter earnings report. While we all knew losses were in the forecast, DraftKings' revenue reports did come in better than expected.
Share prices of DraftKings stock (DKNG) are currently trading up 2.5% on the day at $51.77, continuing the gradual climb the company has seen since late July. DraftKings stock did benefit from reports earlier this week which correctly that the earnings report would outperform analysts' expectations. We cannot overlook the fact that the first NFL game of the season took place last night as well.
The scheduled call saw the sports betting operator reveal their Q2 financials less than 24-hours after Penn National stole the iGaming spotlight with the announcement of their $2 billion acquisition of theScore, the Canadian sports betting and media giant.
DraftKings saw losses of an adjusted $0.26 per share, with their revenue increasing 320% to $298 million on the quarter. This easily surpassed the analysts' estimates of 227% growth to $245.5 million and the projected share losses of $0.42 per share.
Another 281% increase was seen in monthly unique players, which moved up to 1.1 million. Legislative expansion and the opening of new markets play a large part in this increase as well, but the average revenue from monthly users increased as well. On average, a monthly unique user generates $80 in revenue, an increase of more than 25% compared to last year's numbers.
Earnings aside, sports betting stock investors were also keen to hear of DraftKings' plans moving ahead. The 2021 DraftKings' investors call earlier this year saw the sportsbook make headlines with their lofty expectations for the valuation of the North American sports betting marketplace.
This included a $5 to $8 billion potential market in Canada, which has since gone legal.
Penn National's decision to announce the deal with theScore, the most popular sporting app and brand in Canada, a day before DraftKings' presentation was a clear attempt to stifle any claims DK might make about being the perennial frontrunner in the Canadian market.
We further detail the report and comments from DraftKings' brass here: DraftKings Reports Second Quarter Revenue of $298 Million; Increases 2021 Revenue Guidance to $1.21 Billion to $1.29 Billion