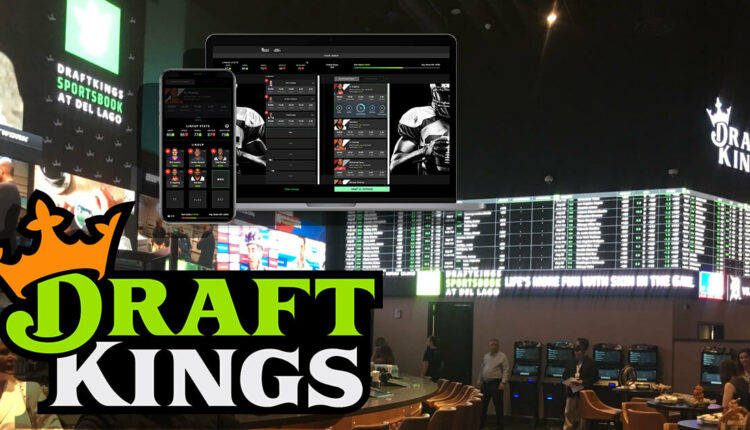 DraftKings Stock Shares Plunge Amidst SBTech Black-Market Connections
Sports betting stock investors were in for a rude awakening Tuesday morning, as DraftKings share prices were served a blow thanks to some less than appealing news. Trading down 4.5% on the day, DraftKings (DKNG) share prices closed at $48.51.
In a note to investors, Hindenburg Research analysts suggested that DraftKings merger with SBTech was one that connected the brand directly to the black-market gambling world. This note went a step further and specified that these black-market activities included money laundering.
DraftKings stock market debut was made possible last April via a three-way merger with the aforementioned SBTech and SPAC sponsor Diamond Eagle Acquisition. In doing so, Hindenburg claims that DraftKings "systemically skirted the law and taken elaborate steps to obfuscate its black market operations." This note also claimed that those aware of the actions also served as investors, adding that these insiders "aggressively cash out amidst the market froth."
The scathing report estimates black-market operations could be credited for nearly half of SBTech's 2020 revenue. These numbers were generated through collaborations with former employees and a detailed review of the brand's SEC filings. Former employees noted that black-market betting operators were willing to pay more than their regulated counterparts in exchange for the liabilities they held when operating within tightly governed jurisdictions.
DraftKings did comment on the allegations, with a representative suggesting the report wan nothing more than a hit job by a noted short seller.
"This report is written by someone who is short on DraftKings stock with an incentive to drive down the share price," claimed DraftKings in an official statement. "Our business combination with SBTech was completed in 2020. We conducted a thorough review of their business practices and we were comfortable with the findings."
Where the initial market reaction reflected a sudden distrust in the brand, some analysts remain unconcerned and see the markets response as somewhat overdone.
"Our view is that SBTech was purchased by DraftKings for its tech platform rather than its existing revenue stream" stated Benjamin Chaiken, analyst at Credit Suisse. "If SBTech revenues were to go away entirely, we think there would be minimal impact on the DraftKings stock."
For now, DraftKings will continue to look towards expanding its operations in New York and north of the border as Canadian gambling regulations expand. Sports betting stock investors could play this one of two ways… let the negative PR impact prices in a way that see them further their investments at a lower buy in price, or let the storm blow over and see how markets respond.
DraftKings' stock prices have proven to be volatile, and while the recent slump and press have created cause for concern, it could be just what investors needed to bring prices back down to earth and see share prices move in a more predictable manner.
But hey, its all a gamble…