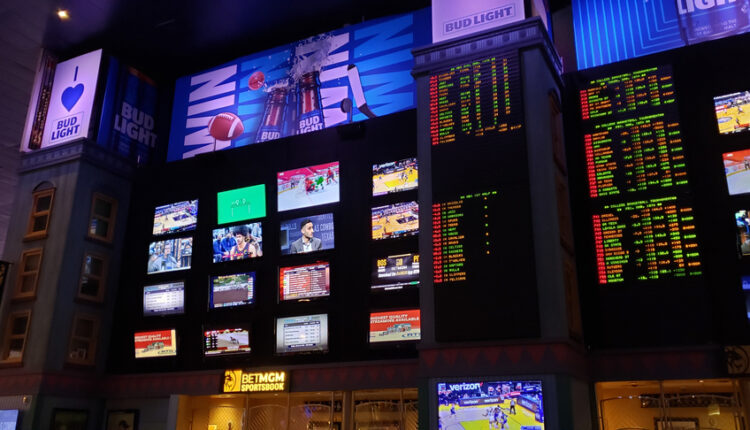 DraftKings Stock Slides As Sports Betting Investors Fear Fed Rate Hike
Christmas might have come early this year for those looking to purchase their first shares of sports betting stocks, as DraftKings (NASDAQ: DKNG) shares are now trading at an all-time low. The popular sports betting brand had recorded record highs of $74.38 just prior to the 2021 March Madness tip-off, but the current price of $36.14 is now less than half of the company's stock value seven short months ago.
The fall comes as a recent report from Goldman Sachs suggests that rising interest rates could severely restrict the stocks potential, as the Federal Reserve's timeline for an increased borrowing rate appears to be shortented. Futures on the Fed make it all but evident that interest rates will increase in 2022, as opposed to the 2023 and 2024 estimates previously expected.
Goldman Sachs suggests that this tigethening of the Fed should have little longterm impact on reputable, long-standing companies with sturdy profit margins. However, the move could cause significant problems for companies that are yet to turn a profit. DraftKings falls into the later of these two groups.
This extends the timeline for DraftKings to turn its first profit as a sportsbook operator based on earnings before interest, taxes, depreciation, and amortization, with some analysts wagering that DraftKings won't accomplish the feat prior to 2025.
In a note to clients, Goldman Sachs Chief U.S. Equity Strategist David Kostin commented on the rate hike and its likely impact on profitable and non-profitable brands.
"Growth stocks with high profit margins outperformed unprofitable growth stocks when real rates jumped in 1Q 2021, and profitable stocks should remain resilient if rates rise in 2022."
While this spells promising news to investors of brands that meet the mentioned qualifications, nearly all publically traded sports betting stock options find themselves on the outside looking in. It is worth noting that the regulated sports betting industry is relatively young, and this will be its first true test against a rating Fed rate.
"Stocks with valuations entirely dependent on future growth are vulnerable to a dramatic drop in price if rates rise sharply or revenue growth expectations are reduced," continued Kostin.
"This latter risk was exemplified by the sharp underperformance of some notable high growth, low earnings companies following disappointing 3Q 2021 results and lowered forward revenue guidance."
While this news is a blow to those expecting DraftKings share prices to once again top the $70 mark anytime soon, it does create a great opportunity for people to buy back in on an industry at its lowest rate to date.
As they say in the gambling world, sports betting is a marathon, not a race. Investors can look at this as an opportunity to jump back into a promising longterm buy facing its fair share of adversity. And while it is not likely to surge at the rates we saw earlier this year, sports betting investors can feel confident in their bet cashing in later down the line.