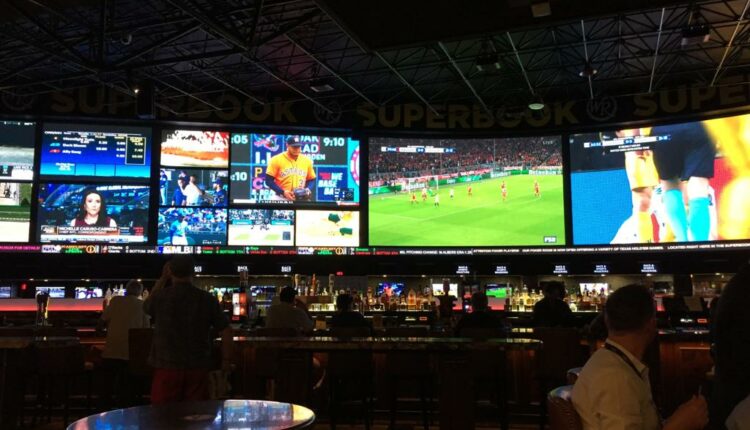 DraftKings Stock Surges As Sports Betting Operator's Offer To Purchase Entain Falls Through
Following the recent slump in DraftKings (NASDAQ: DKNG) stock prices, many analysts felt that the company's bid to purchase the UK sports betting brand Entain supported the argument that the dip offered the perfect time for new investors to buy in on the popular sports betting stock.
Interestingly enough, the sports betting stock saw prices surge 7.4% in Tuesday morning's trading session after news broke that DraftKings had retracted their offer altogether.
Recent reports have revealed that DraftKings is no longer willing to go through with their $22.5 billion offer to purchase the European betting entity.
In an official statement, DraftKings CEO Jason Robins stated that "after several discussions with Entain leadership, DraftKings has decided that it will not make a firm offer for Entain at this time."
While DraftKings stockholders enjoyed the surprise boost, shareholders of Entain, owner of sports betting powerhouse Ladbrokes, saw the stock's value tumble nearly 6.5% over the same timeframe.
This was not the first attempt to purchase the UK gaming company, as MGM Resorts International had previously made an $11 billion offer to take ownership of the brand. The two groups were already engaged in a joint venture involving BetMGM, which did cause some complications when it came to negotiating terms with DraftKings, a BetMGM competitor. MGM Resorts International had previously announced that any agreement between Entain and DraftKings would require their consent to protect their interest as well.
In a statement made in September, MGM stated that they would "engage with Entain and DraftKings, as appropriate, to find a solution to the exclusivity arrangements which meets all parties' objectives."
As of now, DraftKings has not commented on the failed negotiations with Entain, but the ultimate fall through had been expected by some analysts, as MGM was always expected to play the part of the jealous third-wheel in the wings ready to spoil the party.
Analyst Joseph Greff of J.P. Morgan was one of the many who had seen the writing on the wall, telling investors that the potential agreement was "too complicated to close from the start."
In a note to investors, Greff further questioned DraftKingss expectations, and directly questioned the intentions behind the deal in the first place.
"What remains unanswered to us, at least, is why DKNG launched this in the first place knowing the complications associated with closing a deal."
It was also evident that DraftKings would have been required to use a large number of shares to fund the purchase, furthering complications in getting this deal over the finish line.
With BetMGM closing in on Flutter Entertainment's FanDuel for supremacy in the North American SPorts Betting marketplace, DraftKings' interest was largely fueled by their ambitions to limit BetMGM's encroachment into their potential market share.