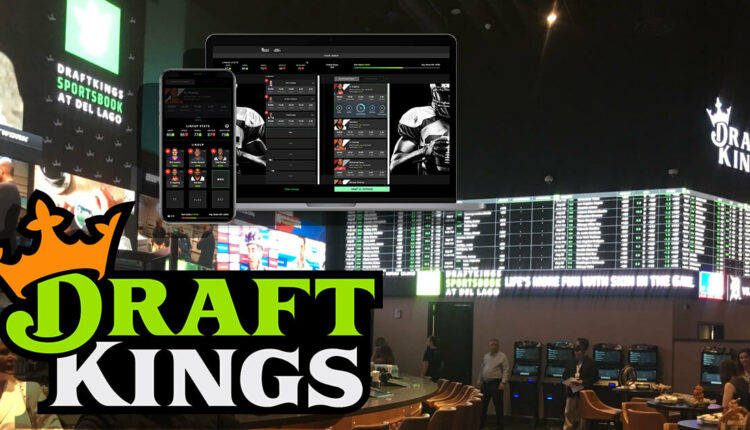 DraftKings Stock Value Dips Despite New 'Buy' Rating: Analyst Remain Optimistic
A favorable rating report was not enough to slow DraftKings' (DKNG) share price skid, as the sports betting stock saw its downward trend continue through Friday's closing bell.
Curry Baker, analyst for Guggenheim, had placed a $75 price target on the sports betting brand, giving it a 'buy' rating in the process. This price target sits just above the $73.27 consensus seen across Wall Street, and his estimate suggest a 30%+ upside from Friday's closing price of $56.66.
The justification remains the same, as analysts continually point to the potential value that exists in the North American sports betting and iGaming markets. In his note to investors, Baker estimates this total to eventually top $70 billion. If current trends continue, DraftKings would likely hold a sizable portion of this market space.
Baker continued: "We have applied, in our opinion, reasonable legalization and market share assumptions to each of these total addressable markets to derive our long-term North American revenue outlook for DraftKings of $7.6 billion to $10.6 billion."
This positive outlook conflicts with the recent decline seen by sports betting investors currently holding DraftKings shares. DraftKings has fallen nearly 6% in the last month, and at 23.6% down from it's 52-week high, the stock qualifies as a bear market.
Market volatility remains one of the largest concerns for those investing in sports betting stocks, as share prices have quickly reacted to legislative speculations and the sports calendar.
The industry is relatively young in the North American markets, so it is easy to understand how the hype of a new jurisdiction opening up could see investors jump on board. The same can be said with the star of a sporting season, as one would assume that football season equates to greater revenue.
The problem lies in overall marketing and advertising costs, with brands like DraftKings spending exuberantly in hopes of outpacing their competition. So much so to the point where customer acquisition costs are putting them in the red.
DraftKings currently stands as the second-largest online sports betting company in the United States, and the leading brand FanDuel is positioning itself for a highly anticipated IPO. FanDuel not only outpaces DraftKings in terms of market share, but BetMGM is also gaining ground in their aspiration to become the second-largest group in the country. This BetMGM push has been fueled by the brand's aggressive bonus offerings, a strategy that will come at a cost.
With Baker projecting that over 70% of the US population will have access to legalized sports betting by 2025, DraftKings still appears to offer investors plenty of upside if they are in for the long run.
Legislative expansion coupled with the brand's ongoing ventures into the media space should lead to a positive outlook for DraftKings' stock market value.