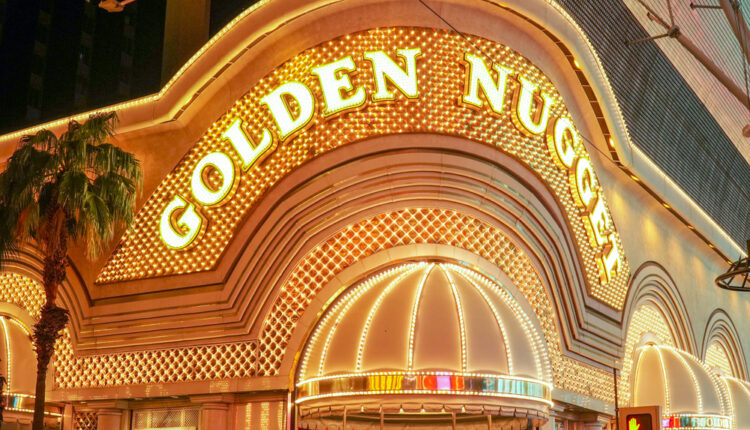 DraftKings To Acquire Golden Nugget Online Gaming For $1.56 Billion In Stock Shares
Sports betting stock investors are closely monitoring the boards today following another landmark acquisition by the sports betting giant.
Days after DraftKings outperformed analyst expectations with their second-quarter financial returns, the Boston-based sportsbook operator announced that they have signed a definitive agreement to purchase Golden Nugget Online Gaming.
Shares of Golden Nugget Online Gaming (GNOG) were trading up 46% following the announcement, with DraftKings (DKNG) share prices remaining relatively unchanged.
While the news is still fresh, we do know that the entire purchase is being made with shares of DraftKings stock. No cash is exchanging hands, as a reported $1.56 billion worth of stocks was all it took for DraftKings to strengthen their grip on the ever-expanding sports betting landscape.
The Golden Nugget has long stood as a landmark on Las Vegas' Freemont Street, and the brand brings its established reputation and history to the table. The Golden Nugget has plenty of experience in the iGaming space, all of which can be put to use by the DraftKings' product developers.
The purchase also sees DraftKings acquire the entire existing database of Golden Nugget clients, which collectively totals more than 5 million players.
DraftKings' CEO Jason Robbins commented on the pickup, expressing his satisfaction with the opportunities that the partnership would create.
"Our acquisition of Golden Nugget Online Gaming, a brand synonymous with iGaming and entertainment, will enhance our ability to instantly reach a broader consumer base, including Golden Nugget's loyal 'iGaming-first' customers."
"This deal creates meaningful synergies such as increased combined company revenues driven by additional cross-sell opportunities, loyalty integrations and tech-driven product expansion as well as technology optimization and greater marketing efficiencies. We look forward to Tilman being an active member of our Board and one of our largest shareholders."
The agreement to purchase the Golden Nugget Online Entertainment also sees DraftKings enter into a commercial agreement with the Fertitta Entertainment group, which serves as the parent company of the Golden Nugget. Fertitta Entertainment also sits over the Houston Rockets and Landry's LLC, making the group a powerful voice in the sports, hospitality, and restaurant industries.
Chairman Tilman Fertitta spoke directly to investors, stating that "this transaction will add great value to the shareholders as two market leaders merge into a leading global player in digital sports, entertainment and online gaming."
"Leveraging Fertitta Entertainment's broad entertainment offerings and extensive customer database, coupled with DraftKings' mammoth network makes this an unbeatable partnership. Together, we can offer value to our combined customer base that is unparalleled. We believe that DraftKings is one of the leading players in this burgeoning space and couldn't be more excited to lock arms with Jason and the DraftKings family across our entire portfolio of assets, including the Houston Rockets, the Golden Nugget Casinos, and Landry's vast portfolio of restaurants. This is a strong commercial agreement for both companies."
DraftKings could greatly benefit from the commercial aspect of this deal, as they have direct access to one of the most valuable NBA franchises in the league. DraftKings will undoubtedly use Fertitta's connection to the food and hospitality sector as a vehicle to further their reach as well.
The existing Golden Nugget Online Gaming product will soon shift to DraftKings' in-house technology, allowing the group to reduce third-party costs and lover overhead. DraftKings will also look to maximize these existing products and expand their current offerings. With both products sharing a marketing strategy and resources, DraftKings will quickly see higher returns on their investment.