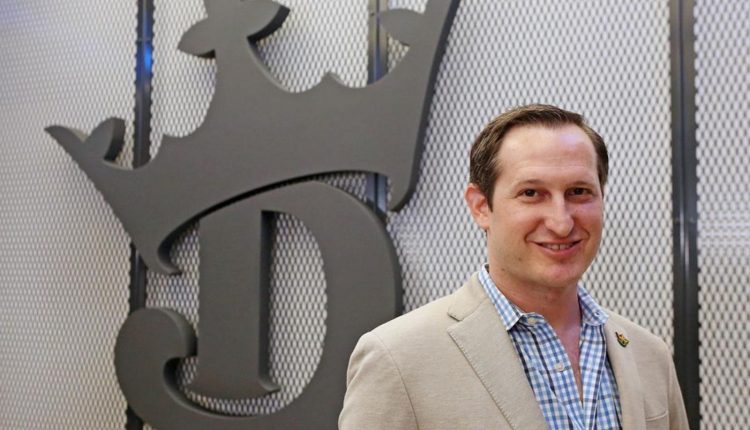 DraftKings Up 30% In Q1 & Betting On Its Future
Daily Fantasy Sports giant and U.S. sports betting pioneer DraftKings recently made its debut on the stock exchange, and while the questionable timing saw the launch coincide with the current pause in sporting activities, the company was its value rise 10.1% in the first day of trading.

Reporting a 30% increase in revenue for the year's first quarter, DraftKings was able to achieve impressive growth despite the loss of college basketball tournament season and the NBA and NHL playoff races that playout over late March.

Overcoming that adversity, DraftKings credits this growth to its increase in product offerings and the expansion in states allowing legalized sports betting. With the NBA, NHL, and March Madness all sidelined and March Madness canceled altogether, DraftKings quickly embraced new wagering options by turning to more exotic propositional and entertainment-based odds.

Esports, eNASCAR, and Russian Table-Tennis were front and center on the site, and the company even turned to Reality TV shows like The Bachelor, Top Chef, and Survivor for weekly wagering options.

The company also benefitted from this year's Democratic Presidential Candidate race, which proved to provide a volatile and exciting market up until Biden's Super Tuesday victory.

Quarter 2 reports will be difficult to compare from a year-over-year perspective following the three-way merger that took place with SBTech and Diamond Eagle Acquisition Corp., and most traditional leagues remaining dark for much of the quarter, DraftKings remains confident in their quest to meet their 2021 financial goals.

Short term struggles could lead to long term success, as the blows dealt to state budgets could force them to adopt sports betting legislation sooner than predicted in hopes of creating jobs and more tax revenue sources.
While the loss or delay of sports will provide a momentary setback, they will inevitably return, and that coupled with legislation opening up their product to a larger audience spells longterm success.

These expectations are supported by numerous studies that suggest that the current $2 billion online gambling market in the United States could sit between $20 billion and $40 billion in 10 years, estimates that exclude the $13 billion wagered offshore.

With the MLB and NBA eying returns to action, and many European soccer leagues already scheduling matchups, investors should pounce on this opportunity while the price is still reflective of the lack of wagering options.

Bettors and fans are hungry for action, and with this year's NFL Draft generating five times the action it saw last year, and last Saturday's UFC event being the most bet in the history of the sport, the proof is in the pudding.