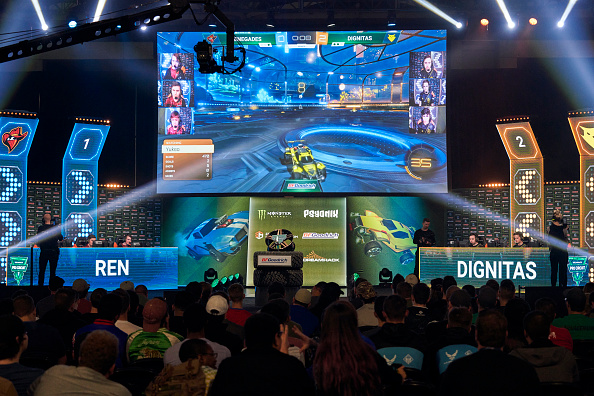 EBet Technologies IPO Sees Hot Start As Esports Betting Hits Wall Street
Its been a promising start for Esports betting platform EBet Technologies (EBet), which made their debut on the NYSE's Nasdaq exchange. Thursday's debut saw investors pounce on the $6 IPO share price, driving the price up 700% to $46 before the start of Friday's trading session.
As of Monday morning, the price had settled closer to its original $20 price point. However, it does further establish an ongoing trend we are witnessing with most brands in the space, in that it clearly shows that traders are keen to invest in sports betting stocks. After the rapid growth seem by many groups in the space, investors are keen to locate the next brand poised for a breakaway run.
EBet Technologies had hoped to raise enough via the debut to hit their $14.4 million target, but the rapid success it experienced over the first 24-hours alone suggests a $585 million market cap. Not bad for a brand that reported just under $200,000 in revenue on the fiscal year through the 30th of September, reporting a -$573,000 net income.
Esports betting has not become mainstream in the United States largely due to regulatory restrictions which limit the practice to specific jurisdictions.
Nevada rushed through legislation last spring following the Covid outbreak and the cancellations it forced in the traditional sporting world. Legislators allowed in-state operators to offer wagering options on a limited number of gaming titles. New Jersey, always looking to establish itself as a trendsetter in the sports betting space, could become the first state to offer a more varied form of esports betting.
Even with estimates suggesting that esports viewership easily outpaces that of the NFL, the call for regulated esports offerings just hasn't managed to catch steam.
With an audience of 160 million viewers, the NFL generated a betting handle of $64 billion last season.
Esports boasted over 500 million viewers over the same timeframe, and proponents of esports wagering argue that the genre could easily outpace the traditional favorites of sports bettors.
To help advance their agenda, EBet has brought on former Nevada State Gaming Control Board chairman Dennis Neilander in efforts to garner support. While this move does suggest that the team is preparing to lobby for their cause, EBet CEO Aaron Speach was clear in stating that the group was in no rush to make a large US entrance due to the current rate of legal expansion.