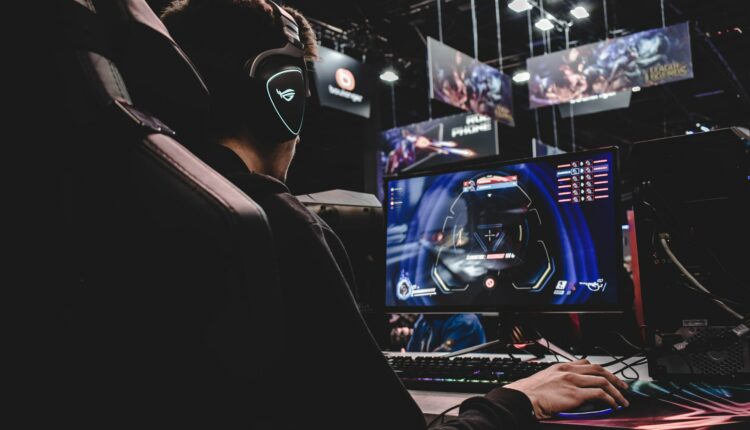 Esports Entertainment Stock Could Double As Sports Betting Dominates Wall Street
Today's "get rich quick" mentality has seen social media and message boards overrun with so-called analysts' hot takes. And while most of us are aware that these "two good to be true" deals are often just that, occasionally we stumble across a brand that appears to be poised for a breakout moment. One such opportunity in the stock market might be found in the Esports Entertainment as sports betting picks up steam.
Esports Entertainment Group is the first and only online sports betting platform in the United States dedicated entirely to esports. This decision to limit the scope of wagering offerings might seem shortsighted, but in reality it couples together two industries that are seeing exponential gains in popularity.
The surging share prices seen across the sports betting stock market landscape have led Maxim analyst Jack Vander Aarde to mark Esports Entertainment Group (NASDAQ:GMBL) with a strong buy rating.
Friday's note saw the analyst set a price target nearly double the current trading value, establishing a $30 target. Thursday's trading closed with the brand at $15.49 per share, further establishing just how bullish Vander Aarde is on this company.
Esports Entertainment Group has filed for their first US gaming license in New Jersey, and all signs point to the state's Department of Gaming Enforcement granting approval at some point next month.
New Jersey has quickly overtaken Nevada as the sports betting capital of the United States, and it will serve as the proving grounds for this revolutionary gambling platform.
There is, however, one small problem…
Esports betting is currently not permitted in the state, with New Jersey's upper house expect to vote to approve sometime in the near future. A bill was proposed and passed by the lower house last year when COVID forced the cancellation of most conventional sporting leagues, and legislators and operators alike had hoped that permitting wagers on Esports would help float the industry through the shutdowns.
A similar call to offer Esports wagering took place in Nevada last year, where the state took quick action to allow for bettors to gamble on four specific series titles.
Numerous sites saw the popularity in Esports betting surge, with BetOnline.ag reporting a 350% increase in total handle in year-over-year numbers last April.
While the return of traditional athletic competitions has cut into that growth, it did highlight the potential that exists in this space.
Esports exists in its own world, where experience points dictate the hierarchy, and one that requires a dictionary for most outsiders. Traditional sportsbook operators and main stream media outlets have struggled to create products that attract those drawn into this world.
The concept of a betting platform dedicated to Esports alone could prove to be what it takes to tap into the full betting potential that lies within the genre.
The Esports Entertainment Group appears to have all systems ready for a launch following a license approval, and given recent history, this product could be one that sees quick acquisition offers from larger players in the space. A takeover is not farfetched here, and a partnership with a DraftKings or FanDuel could see this brand quickly become a formidable player in the emerging space.
With partnerships already established with top players, teams and events, the group appears to be setting roots where larger companies struggled to break through the soil. We can't wait to see where the esports industry takes the stock market in the future.