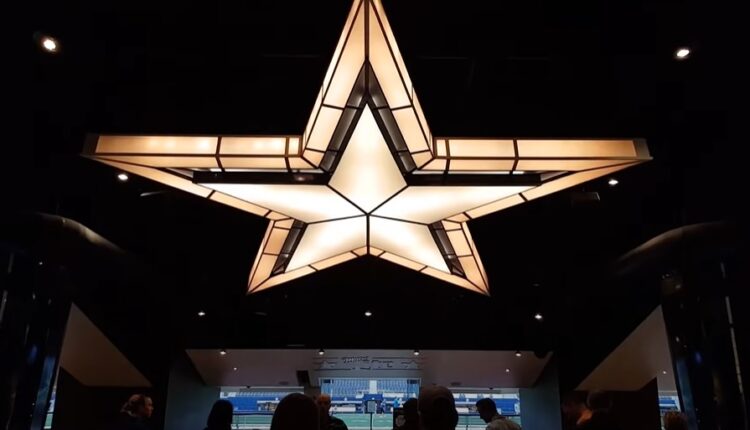 Expected Value: This Week's Top 5 Sports Betting Industry Developments
5. FansUnite Signs MOU With Welsh Sports Betting Bookmaker Dragon Bet
FansUnite Entertainment Inc. (CNSX: FANS) (OTCQX: FUNFF) has executed a Memorandum of Understanding to enter into a long-term licensing agreement with Lovell Brothers Limited, owners of Dragon Bet to launch a new online sports betting portal, www.dragonbet.co.uk, which will be powered by FansUnite's Chameleon iGaming platform.
Dragon Bet will license FansUnite's Chameleon white-label betting software for its new online platform, which will launch in the U.K. later this year and include betting products that are customized for Welsh sports betting fans. Utilizing FansUnite's Chameleon iGaming platform, Dragon Bet plans to grow its loyal customer base to become the leading bookmaker in Wales.
4. Kansas Sports Betting Bill Set For Final Sprint Next Week
Following the close call in the House, the Senate ended up adjourning for its three-week veto break before taking up the bill. Senate President Ty Masterson recently told a local radio show the bill will pass.
"The latest version of the bill that came across from the House probably will cross the line," Masterson told the Pete Mundo Mornings show. "It will see the end of the day. There are those who are fully against it, but I'm anticipating it won't be that contested of an issue."
3. Maine Legislature Passes Retail And Online Sports Betting Bill
On Tuesday, April 19, 2022, Maine's state legislature passed L.D. 585 that will legalize retail and online sports betting throughout the state once signed by Governor Janet Mills. If enacted, the bill would give the state's four federally-recognized Indian tribes the exclusive ability to offer mobile sports betting and the state's non-tribal gaming facilities the exclusive ability to offer retail sports betting. The bill imposes a 10% tax on adjusted gross sports wagering receipts.
Under the bill, retail and online sports betting would be governed by the Department of Public Safety's Gambling Control Unit (the Department). The Department would be authorized to issue up to 10 Facility Sports Wagering Licenses, which would allow license holders to conduct brick-and-mortar sports betting operations. Facility Licenses would be available to the state's commercial racetracks, off-track betting facilities and Oxford County casinos.
__________
Guaranteed Money: Has Dave Portnoy Given Up On Penn?
| | | | | |
| --- | --- | --- | --- | --- |
| Company | Ticker | Price ($) | Weekly Change (%) | Market Cap (s/o) |
| Evolution AB | EVVTY | 95.98 | -5.43 | US$20.4B |
| Flutter Entertainment Plc | FLTR.L | 8,266 | -4.17 | US$15.1B |
| Boyd Gaming | BYD | 62.30 | 0.80 | US$7.1B |
| Penn National Gaming | PENN | 36.55 | -1.93 | US$6.1B |
| DraftKings | DKNG | 14.03 | -14.91 | US$5.7B |
| Betsson AB | BETSB.S.DX | 57.76 | 1.76 | $7.4B |
| Genius Sports | GENI | 3.86 | -1.78 | US$747.2M |
| Rush Street Interactive | RSI | 6.22 | -10.24 | US$380.4M |
In the news…
Amanda Serrano, the seven division boxing champion, enters exclusive sports betting partnership with FanDuel.
Betway sportsbook has been granted an Ontario sports betting license, The Alcohol and Gaming Commission of Ontario has confirmed.
California's authorities continue to ponder whether to launch sports betting in the state or not. Right now there are several measures that try to achieve some form of legalized sports betting. Each group strives to have its proposal appear on November's ballot.
California: A majority of voters oppose the statewide mobile sports betting initiative backed by DraftKings, FanDuel, BetMGM and other major operators, according to a poll released this week by a group backing a competing retail-only sportsbook initiative
Connecticut's online casino and sports betting markets reported a month-to-month gross gaming revenue increase of 45.4%. After posting a GGR of $17.2 million in February 2022, Connecticut's online gambling operations generated $25 million for the month of March
Flutter Entertainment is extending the reach of PokerStars. The online gaming platform is now offering its users the ability to create their own sports bets through a new peer-to-peer betting exchange.
Maryland sports betting began at the state's land-based casinos in December. Five of the state's six commercial gaming properties are now operating brick-and-mortar sportsbooks.
MaximBet's deal with Charlie Blackmon is the first with an active MLB player and (I'm pretty sure) is also the first featuring a collaboration with custom artist SolesbySir to "design one-of-a-kind baseball and personal interest items".
Microbetting via Simlebet accounted for roughly 30% of DraftKings' NCAA football handle last season and 26% of its Super Bowl handle, according to a Morgan Stanley analyst note released Wednesday.
Missouri Senate Appropriations Committee advanced House Bill 2502 & 2556, a House sports wagering bill. The bill codifies a deal between the casinos and the professional sports teams that allows among other things, remote and on-line gambling on sporting events from anywhere in the state with a significantly reduced tax rate.
New Jersey sports betting gross revenue is down 16.8% in Q1 2022 compared to Q1 2021, according to figures released by the New Jersey Division of Gaming Enforcement, despite an increase in overall handle during that time.
New York: For the 14th straight week, online sports betting amounted to more than $300 million in action.
NorthStar Bets earned its online sports betting license in Ontario last week. The sportsbook, partnered with the Toronto Star, is the 29th online casino gaming/sportsbook site approved in the province.
Texas gubernatorial candidate Robert "Beto" O'Rourke voiced his support for legalizing casino gambling and sports betting in the Lone Star State.
__________
2. Broad Sports Gambling Bill Introduced In South Carolina
South Carolina lawmakers have introduced an expansive sports gambling bill. The bill would legalize both online and retail sports wagering throughout the Palmetto State. The legislation was officially introduced in the state's House this past Thursday. The bill has since been referred to the South Carolina Judiciary Committee.
The new South Carolina sports gambling bill, officially referred to as HB 5277, carries a 10% tax. Rep. William Herbkersman introduced the legislation. Rep. Todd Rutherford served as the legislation's co-sponsor. South Carolina's current legislative session is set to end by the midpoint of June, meaning the stage is set for lawmakers to hash out an agreement pertaining to the legalization of sports gambling.
All in all, the bill lays the groundwork for between eight and a dozen web-based sports gambling platforms to operate in South Carolina. However, the bill's language calls for those platform operators to pair up with a state entity for operation. The legislation also allows for professional sports teams, stock car racing national touring promoters and groups that host professional golf events to apply for their own sports gambling licenses so they can pair up with an operator.
1. Massachusetts Senate Tees Up Sports Betting Bill For Vote Next Week
The Senate is poised to debate legislation Thursday to legalize sports betting in Massachusetts, but the bill that emerged Friday afternoon from a Senate committee differs in several important ways from the sports betting bill that has already cleared the House.
I am pleased to see the committee has come to agreement on a strong proposal and I look forward to discussing it with my colleagues next week.

Massachusetts Senate President Karen Spilka
The long-awaited wagering bill was advanced favorably out of the Senate Ways and Means Committee late Friday afternoon, according to a Senate source. If it passes the Senate next week, lawmakers would have about three months to reconcile their differing approaches and get a bill to Gov. Charlie Baker, who has supported legalizing sports wagering for years.
The House passed a sports betting bill 156-3 last summer and approved sports betting legalization as part of an economic development bill the year before, but the Senate has been far less interested in tackling the issue since the U.S. Supreme Court in 2018 gave states the ability to legalize sports wagering. More than 30 states — including neighboring Rhode Island, New Hampshire, Connecticut and New York — have taken action to allow betting on sports contests since May 2018.