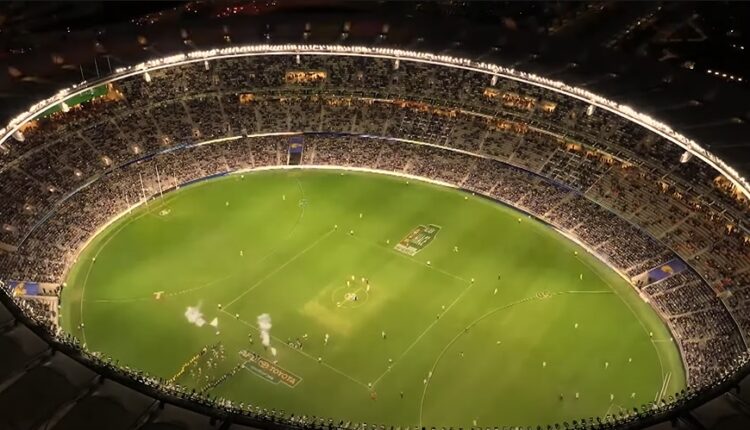 Expected Value: This Week's Top 5 Sports Betting Industry Developments
5. Missouri Sports Betting Push Stalls After Filibuster
The Missouri Senate spent several hours Wednesday night debating a bill that would legalize online and retail sports betting statewide, though most of the debate had nothing to do with sports betting.
The Senate adjourned without even voting on HB 2502, which had already passed the House. A lengthy filibuster from Sen. Denny Hoskins (R) made it clear: any gambling expansion that doesn't include video lottery terminals will be tough to pass in the Senate.
"You're not going to have one without the other," said Sen. Karla May (D), who joined him in debate after Hoskins spent several hours grilling Sen. Mike Bernskoetter (R).
4. Rush Street Interactive Announces First Quarter 2022 Results and Raises Full Year 2022 Guidance
Rush Street Interactive, Inc. (NYSE: RSI) announced financial results for the first quarter ended March 31, 2022. Revenue was $134.9 million during the first quarter of 2022, an increase of 21%, compared to $111.8 million during the first quarter of 2021.
RSI expects revenues for the full year ending December 31, 2022 to increase to between $600 million to $650 million, up from its previous guidance of between $580 and $630 million. At the midpoint of the range, revenue of $625 million represents 28% year-over-year growth when compared to $488 million of revenues for 2021.
This range is based on certain assumptions, including that (i) only operations in live jurisdictions as of today's date are included, (ii) all professional and college sports calendars that have been announced come to fruition, including the completion of their 2022 seasons, and (iii) RSI continues to operate in markets in which it is live today.
3. Minnesota Sports Betting Passes Committee; House Vote Next
Rep. Zack Stephenson's legislation to legalize Minnesota sports betting took a roundabout trip to the House floor but is on its way. HF 778 was voted out of the House Ways and Means Committee last week by a 14-7 vote. The sports betting bill is now cleared to be heard on the House floor. This was the fifth committee the bill legalizing Minnesota sportsbooks visited on its journey to the House floor. The proposal allows sports betting through the 11 federally-recognized tribes in Minnesota.
A vote on the House floor is likely, according to several sources, but where the issue goes from there is up in the air. A Senate bill has not yet moved in the chamber, but this week Sen. Karla Bingham told LSR, "We are still working it." The Senate wants to include Minnesota's race tracks and stadiums. That would likely be a dealbreaker for the tribes, which have posed a sports betting roadblock in the past.
__________
Guaranteed Money: Why Caesars Stock May Hold An Edge
| | | | | |
| --- | --- | --- | --- | --- |
| Company | Ticker | Price ($) | Weekly Change (%) | Market Cap (s/o) |
| Evolution AB | EVVTY | 102.09 | -0.70 | US$21.7B |
| Flutter Entertainment Plc | FLTR.L | 8,500 | 5.59 | US$14.7B |
| Boyd Gaming | BYD | 58.35 | -3.68 | US$6.4B |
| Penn National Gaming | PENN | 34.33 | -6.12 | US$5.7B |
| DraftKings | DKNG | 13.15 | -3.87 | US$5.3B |
| Betsson AB | BETSB.S.DX | 64.18 | 5.55 | $8.3B |
| Genius Sports | GENI | 3.54 | -7.32 | US$700.1M |
| Rush Street Interactive | RSI | 6.2335 | -1.88 | US$398.3M |
In the news…
888sport announced it has renewed its regional agreement in the UK and Ireland with the US National Football League (NFL), in a contract extension that will see 888Holdings continue as the NFL's sports betting partner in those markets until 2025.
Arizona: Despite topping more than half a billion dollars in January, state sportsbook handles took a tumble in February by approximately $72 million from January levels.
Bally's Chicago casino proposal that was selected for bid by Mayor Lori Lightfoot will include a $40 million upfront payment and $4 million in annual payments, according to a release; the $1.7 billion casino, entertainment center and hotel expects to create 3,000 permanent jobs.
Caesars lands another high profile MLB deal, teaming up with the Chicago White Sox. Caesars is now the official casino and sports betting partner of the team colloquially known as the "South Siders."
DraftKings completed its acquisition of local billionaire Tilman Fertitta's Golden Nugget Online Gaming Inc. on May 5.
DraftKings Sportsbook could soon be a part of Ontario sports betting. The company announced that it plans to launch its sportsbook in Ontario in the second quarter, which would mean anytime between now and the end of June.
Genius Sports has secured a new partnership with online sportsbook Betsul to help power its offering in Brazil.
Iowa Racing and Gaming Commission reported on Friday sports wagering handle of more than $177 million for April, a substantial month-over-month drop that was not completely unexpected given the lack of notable college athletics and a lighter overall sports schedule inventory.
Kansas Lottery to move quickly when sports wagering becomes legal.
Kentucky Derby owner Churchill Downs moves away from online gambling, doubles down on horse betting.
Maine: The state's Gambling Control Unit will soon begin a long rulemaking process before the first legal sports bet can be placed possibly in early 2024.
Phil Mickelson is notorious for his love of sports betting, and now we have an idea of just how much he loves it. In the excerpt to a new book, Shipnuck says some documents reviewed by the government showed that Mickelson lost $40 million during a four-year span from 2010-2014.
ScoreBet released highlight via the Penn National Gaming earnings call – 79% of Ontario bettors use theScore media app – 50% of Ontario sports bettors have also used iCasino – 84% of bettors have wagered on an Ontario team; 51% on Blue Jays – Sports betting lounge to open at Blue Jays' Rogers Centre.
__________
2. Penn National Gaming Reports First Quarter Revenues of $1.56 Billion, Net Income of $51.6 Million, Adjusted EBITDAR of $494.7 Million, and Adjusted EBITDA of $434.6 Million
Penn National Gaming, Inc. (Nasdaq: PENN) reported financial results for the three months ended March 31, 2022.
2022 First Quarter Financial Highlights:
Revenues of $1.56 billion, an increase of 22.7% year-over-year;
Net income of $51.6 and net income margin of 3.3%, as compared to net income of $90.9 million and net income margin of 7.1% in the prior year;
Adjusted EBITDAR of $494.7 million, an increase of 10.7% year-over-year;
Adjusted EBITDA of $434.6 million, an increase of 29.1% year-over-year; and
Adjusted EBITDAR margins of 31.6%, a decline of 344bps year-over-year.
1. DraftKings Reports First Quarter 2022 Financial Results
For the three months ended March 31, 2022, DraftKings reported revenue of $417 million, an increase of 34% compared to $312 million during the same period in 2021. Revenue for the Company's B2C segment grew to $404 million, an increase of 44% compared to the three months ended March 31, 2021. Adjusted EBITDA outperformed the midpoint of the guidance for the first quarter of 2022 previously provided by DraftKings during its fourth quarter earnings conference call on February 18, 2022 by more than 12%.
DraftKings is raising its fiscal year 2022 revenue guidance from a range of $1.85 billion to $2.0 billion to a range of $1.925 billion to $2.025 billion, which equates to year-over-year growth of 49% to 56%. DraftKings is also improving its fiscal year 2022 Adjusted EBITDA guidance from between a loss of $825 million and $925 million to between a loss of $760 million and $840 million.