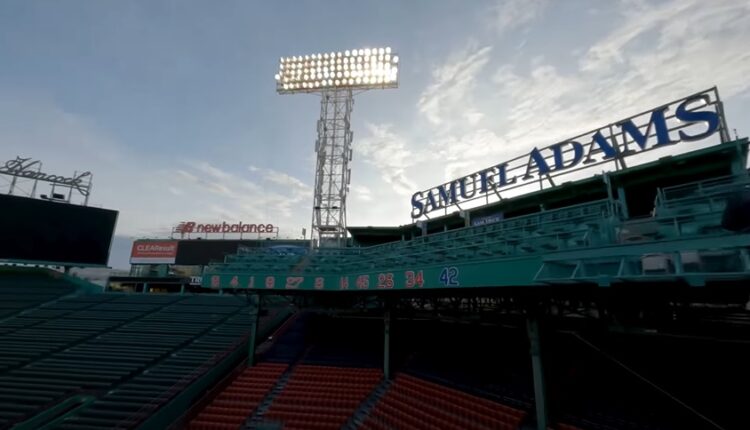 Expected Value: This Week's Top 5 Sports Betting Industry Developments
5. Sports Betting Earns Drake $1 Million As Dubs Clinch Western Conference Title
Rap superstar Drake is forever linked to the Drake Curse in sports betting. But on Thursday, Drake cashed $1 million after the Golden State Warriors eliminated the Dallas Mavericks in the 2022 Western Conference Finals. The Canadian music icon placed a $200,000 bet on the Warriors to win the Western Conference at +500 odds. The bet was made in April, before the start of the playoffs, so he had the Dubs at a fancy price
Drake made the bet on April 14th or two days before the start of the 2022 NBA Playoffs. At that time, it was the Phoenix Suns who were the odds on favorite to win the West at +130 odds. Golden State was a far second at +500 while the Memphis Grizzlies were third at +650.
4. FansUnite Reports First Quarter Fiscal 2022 Financial Results
FansUnite Entertainment Inc. (CNSX: FANS) (OTCQX: FUNFF) announced that it has filed its consolidated interim financial statements and associated management's discussion and analysis ("MD&A") for the three months ended March 31, 2022. 
Total revenue of $9.67 million in Q1 Fiscal 2022, an increase of 804% over Q1 Fiscal 2021
Gross margin of $5.90 million (61%) in Q1 Fiscal 2022, as compared to $0.54 million (51%) in Q1 Fiscal 2021
Positive cash flow from operations of $0.5 million in Q1 Fiscal 2022, as compared to negative cash flow of $2.2 million in Q1 Fiscal 2021
3. Massachusetts Sports Betting Bill Sits In Limbo As House Leader Wants College Sports Included
House Speaker Ron Mariano sharpened his criticism this week of the Senate's sports betting bill that omits wagering on collegiate sports — a provision the Quincy Democrat has previously called a dealbreaker as both chambers must now negotiate their conflicting approaches.
Nearly a month after the Senate passed its sports betting bill, which contained consumer protections intended to curb problem gaming, Mariano described the legislation as "paternalistic" yet "well-intentioned." Mariano, echoing concerns raised by sports betting and responsible gambling experts with the nonprofit Entain Foundation, said the Senate's failure to include allowing bets on collegiate sports will only fuel activity on the black market — and prevent the Legislature from maximizing potential tax revenues
___________
Guaranteed Money: The Metaverse Is About To Change Betting Forever!
In the news…
Bally's is set to open a retail sportsbook at its planned Chicago casino. It would join DraftKings (Wrigley Field) and FanDuel (United Center) sportsbooks within city limits, as well as possible books at Guaranteed Rate Field, Soldier Field and Wintrust Arena.
Baron Funds: "We remain optimistic about the prospects for Boyd (BYD)'s shares"
BetConstruct announced Thursday it has expanded the variety of its promotional tools by introducing Sports Tournament Engine, delivering what the company calls "a new concept" that considers the needs of partners and their profitability.
Colorado: The total amount wagered on sports bets for April is down over 22 percent from the prior month, according to state data.
Fox Corp. CEO Lachlan Murdoch expects the company's legal spat with Flutter Entertainment will be settled in the coming months, potentially boosting the media giant's ability to capitalize on the growing US sports wagering market.
Iowa: The legislature sent a bill to the Governor that authorizes cashless gaming at casinos and also updates the sports wagering law to allow for bets on pro drafts, sports awards and charity sporting events.
Nevada handle for April 2022 from retail and online sports betting in the Silver State was $582.5 million, the NGCB recently reported. That was higher than April 2021, when handle was $457.8 million, making for a 28.7% year-over-year increase in wagering last month.
New York State Gaming Commission reported $261,152,790 in online sports bets for the week ending May 22. It's the lowest recorded week of the state's online sports betting program since its opening two-day week in January, which saw New York take in $171.3 million in online bets in two days.
OlyBet signed a partnership with Spanish football team Real Betis to drive media campaigns and provide engagement opportunities to local sports fans. The online sports casino brand currently holds a strong online presence in the Baltic states and has expanded to multiple countries throughout Europe during the last few years.
Poland's Ministry of Finance wants to see more things done about the taxation of sports betting in the country, which will most likely lead to an increase in the tax base. Lawmakers insist that the tax amounts calculated should be based on the gross gaming revenue, i.e. the income before tax deductibles.
Rush Street Interactive has been named to the shortlist of nominees for the SBC Awards North America 2022.
SharpRank raises $2.5M in latest seed round. SharpRank's latest raise comes as the sports betting market gained momentum in 2021 and the industry doubled in size as Americans wagered over $52.7 billion on sports, according to research from Morning Consult.
Tommy Pham considers himself to be a Vegas high roller, and the Cincinnati Reds outfielder takes his fantasy football seriously. So much so that MLB suspended him three games on Saturday after he slapped San Francisco Giants outfielder Joc Pederson over a disputed transaction in their league.
Trois-Rivières, Que., is betting big on sports. The municipal government went ahead and invested nearly $34 million despite what had happened only 130 kilometres away in Quebec City.
__________
2. North Carolina Lawmakers Confident In Online Sports Betting By Fall
A Senate-approved North Carolina sports betting bill has yet to be discussed during the state's current legislative session, but lawmakers are confident in the bill's chances to be approved by the House of Representatives.
Senate Bill 688, sponsored by Sen. Paul A. Lowe, Jr. (D-32), was approved by the Senate last year in August by a vote of 26-19. Because the state legislative session runs for two years, the bill can still be considered in 2022. It currently resides in the House Judiciary Committee, but lawmakers are confident it will be discussed in the House this session.
1. Kambi Takeover Talk Heating Up, Fanatics, Sands Could Be Interested
Takeover chatter regarding Kambi Group Plc (OTC:KMBIF) is intensifying. That's after shares of the sports betting technology provider soared Wednesday, and one research firm has some interesting ideas pertaining to potential suitors. Entering today, Kambi shares were higher by 24% month-to-date. That pace not only soundly trounces an array of other sports betting equities, but it's stoking speculation suitors are circling the company.
The company has long been on the hunt for B2B assets, and was rumored to have kicked the tires at Evolution earlier this year. On face, Kambi would appear to fit within Sands' current strategic M.O.

Eilers & Krejcik Gaming says of Las Vegas Sands
LVS has an investment arm aimed at iGaming and sports wagering, but it's not been an outright buyer of companies, opting rather to make investments in smaller, upstart firms. EKG didn't mention specific private equity suitors for Kambi. But with the company's market capitalization of $6.31 billion, it's easily digestible for any number of private equity shops.
Kambi takeover is sensible because technology assets are still alluring in the sports wagering space. But there's more to the story. In February, the Stockholm-listed company did away with a poison pill provision. Companies adopt poison pills in attempts to fend off unsolicited acquisition offers, essentially diluting the aspiring buyer by selling stock to other investors at below-market prices. With that provision gone, Kambi is an easier target for a buyer.