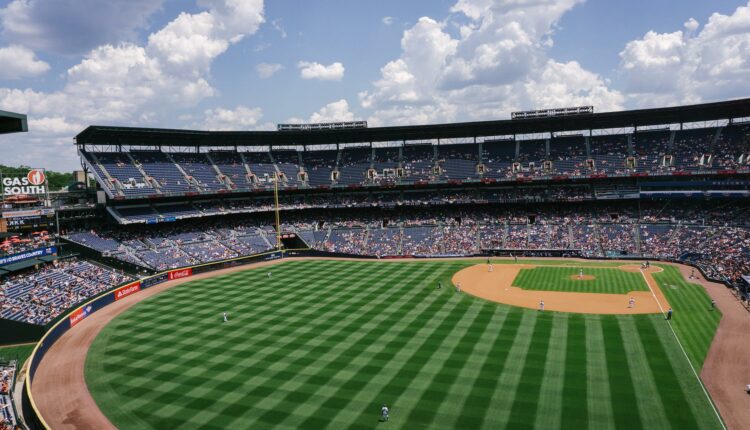 Expected Value: This Week's Top 5 Sports Betting Industry Developments
It has been a busy few weeks for the OLG, the government run agency that continues to see competitors enter the marketplace. The organization announced this week that they had struck a deal with the NBA, marking the fourth major deal struck this year between the government body and the "Big Four" sports leagues.
According to the deal, OLG will continue to utilize NBA betting data, and to integrate official league marks and logos into select products. It will collaborate with the NBA on a variety of engaging basketball content for OLG customers across its sports betting, lottery and iGaming product lines.
Fanatics, the sports merchandising company, had a very busy week.
Not only did Executive Chairman Mike Rubin announce he was selling his stake in the Philadelphia 76ers and New Jersey Devils, but we also learned that the company, long rumoured to be interested in the sports wagering space, is in discussions to acquire German Sportsbook operator Tipico.
Tipico currently has a small North American betting footprint with licenses in Colorado and New Jersey, but is known as the leading Sportsbook provider in Germany. According to CNBC, multiple sources familiar with the talks believe that discussions are ongoing, but the two sides are currently at an impasse when it comes to price.
Late last month Fanatics filed a trademark application for a mobile sports betting application under the "BetFanatics" brand, and just this past week the company was given approval for a retail sports betting operator license by the Maryland Lottery and Gaming (MLG) Commission.
Jackpot, a company looking to further grow the US lottery business, announced this week that it closed on $35 million in Series A funding. According to the company, the raise was largely powered by the world's biggest investors and operators in sports, media, and entertainment.
Investors included the Kraft Group, Michael Rubin, Haslam Sports Group, Elysian Park Ventures, Arctos Sports Partners, Sapphire Sport, Theo Epstein, Fenway Sports Group President Mike Gordon, DraftKings co-founder and CEO Jason Robins, NBA stars James Harden and Joel Embiid, NHL legend Martin Brodeur, musical artist Lil Baby, and Boston Red Sox President and CEO Sam Kennedy, among others.
Jackpot is a digital platform that facilitates the purchase of official state lottery tickets online. The company aims to give customers the opportunity to buy lottery tickets via a mobile app or desktop experience that allows them to shop from the comfort of their own homes. The company believes that the injection of new capital will enable It to launch its product in the United States. In this process, Jackpot hopes to transform the lottery industry by appealing to a younger demographic.
In the news…
FIFA Begins Corruption Trial As WC Betting Options Grow
Hockey Not Ontario's First Wagering Choice
Kansas Wants Betting Ready For NFL Season
Massachusetts Trying To Work Past Wagering Stalemate
Native American Tribes Form California Coalition In Betting Battle
North Carolina Vote erases hopes for the legalization of mobile sports betting in 2022.
PointsBet Hurries Hard With Curling
Woj Loses NBA Draft To Gambling Sharps
How much further are networks willing to go when it comes to the world of sports wagering? If the latest interview with ESPN President Jimmy Pitaro is any indication, they aren't done yet.
Pitaro told The Athletic's Sport Media Podcast this week that sports wagering provides a further "growth opportunity" for the network.
"We think we can potentially be doing more. I have talked a little bit about this, not a ton, but what I'll tell you is we have done the research and it wasn't too long ago where folks were really concerned about what us being more aggressive in this space would mean for our brands. The research has come back and said it's somewhat neutral in the Disney brand. It's not going to help. It's not going to hurt. But on the ESPN brand, it's not just OK, it's important. It's something we need to be doing. It's something that our fans are expecting from us. So it's not a nice to have, it's pretty much at this point a must-have," Pitaro said.
ESPN's parent company Disney (NYSE: DIS) already owns a 6% stake in DraftKings (NASDAQ: DKNG), but that hasn't tempered speculation that other partners may be out there including PointsBet (ASX: PBH), Bet365 and BetRivers.
We learned this week that financial behemoth Susquehanna International Group (SIG) acquired a 12.8% stake in online sportsbook PointsBet for $65.2 million. This now cements SIG as the largest shareholder in PointsBet, which is headquartered in Australia. The investment gives the company the opportunity to expand its North American sports betting operations.
Following the announcement of the deal,Susquehanna co-founder Jeff Yass told Dow Jones Newswires that it was his kids that had the initial belief in the Australian firm.
"We scoured the earth looking for a good partner," Mr. Yass said. "My kids who are in the business told me that PointsBet has the best site, and they seem to be smart and they seem to be thinking the way we did."
Be sure to checkout the full breakdown of the deal from TDR's Lead Financial writer Benjamin A. Smith.