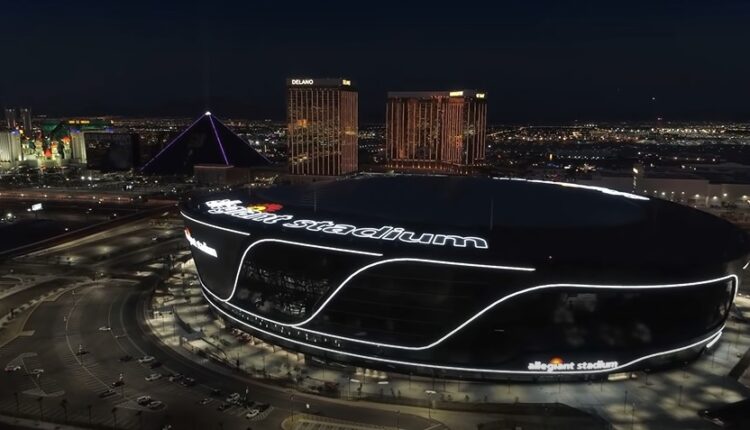 Expected Value: This Week's Top 5 Sports Betting Industry Developments
5. Alaska Sports Betting Bill Introduced In State House
Alaskan legislators have tabled a new bill allowing mobile sports betting and daily fantasy sports contests in the US' most northerly state. Alaska House Bill 385 was introduced to the state's legislature on February 22 by Representative Adam Wool and provides both for the licensing of operators as well as their taxation and regulation.
Highlights of the legislation include:
Legalized mobile betting on collegiate and professional sporting events;
Legalized prop bets, pools, parlays, and straight-up wins-losses;
The minimum age to bet is 21 years of age;
No bets on high school athletics;
12% tax rate on adjusted gross revenue;
Licensing fee set at $5,000;
Limits the number of mobile apps to 10.
4. Brazilian Deputies Vote to Legalize Gambling
Deputies voted 246-202 in favor of Bill 442/1191, bringing various forms of gambling to Brazil for the first time since a wide-reaching ban came into effect in 1946. The vote, set to take place on February 22, was pushed back until February 23 but made it through committee. The vote marks a watershed moment in the history of its ongoing efforts to legalize gaming in the country turning shaping itself into one of the most important markets worldwide.
Casinos can now be established in each of Brazil's 26 states, in the form of integrated resorts. Under the bill, the state of São Paulo could have up to three casinos, while Rio de Janeiro, Minas Gerais and Bahia could have up to 2 casinos each. All other states could have one integrated resort each.
3. Arkansas Legalizes Online Sports Betting as State's Joint Budget Committee Approves Amended Rules
On February 22, 2022, the Arkansas Joint Budget Committee legalized mobile/online sports betting in the state of Arkansas by approving the proposed amendments to the state's casino gaming rules. While an exact timeline has not been established, Arkansas casinos may launch online betting websites and mobile applications 10 days from today, February 22, 2022, which would allow for a March 4, 2022 launch.
The amended rules allow Arkansas casinos to operate their own online betting platforms or contract with a third-party online betting platform operator. Each casino may contract with up to two different third-party betting platform operators. If a casino chooses to contract with a third-party betting platform operator, the name of the casino must be displayed conspicuously on the operator's online betting site and mobile application. Furthermore, the rules mandate that 51% of the net revenue generated from online betting must go to the casino the third-party betting platform contracts with.
__________
Weekly Performance of Top Sports Betting Companies
| | | | | |
| --- | --- | --- | --- | --- |
| Company | Ticker | Price ($) | Weekly Change (%) | Market Cap (s/o) |
| Evolution AB | EVVTY | 110.15 | 4.19 | US$23.4B |
| Flutter Entertainment Plc | FLTR.L | 10,400 | -1.23 | $24.2B |
| DraftKings | DKNG | 22.20 | 28.39 | US$9.1B |
| Penn National Gaming | PENN | 50.24 | 6.28 | US$8.5B |
| Boyd Gaming | BYD | 70.48 | 3.02 | US$7.9B |
| Betsson AB | BETSB.S.DX | 54.90 | 2.32 | $7.6B |
| Genius Sports | GENI | 5.61 | 5.84 | US$1.0B |
| Rush Street Interactive | RSI | 9.95 | 5.84 | US$606.3M |
In the news…
An Alabama lawmaker has filed a bill to allow retail & online sports betting in Jefferson County (Birmingham); If passed, would be the first 1-county sports betting market, though that seems politically difficult; a statewide sports betting proposal has stalled in the legislature.
Amazon Web Services is partnering with the Toronto Maple Leafs and Toronto Raptors to develop technology that will create a wide range of new in-person and virtual "fan experiences" including "free-to-play gaming and on-demand sports betting," the groups announced in a statement.
Bally's plans to launch its New York online sportsbook in the first half of 2022, officials said on today's earnings call.
BetRivers is lining up for a possible Maryland sports betting retail launch, with state gaming regulators Thursday qualifying the sportsbook for a potential operator license.
Bettor turns $1.10 bet into $532K with insane 23-leg college basketball parlay:
Buffalo Sabres and FanDuel Group have agreed a multi-year partnership naming FanDuel as an official sports betting partner to the Pegula Sports and Entertainment-owned Buffalo Sabres. The agreement also gives FanDuel exclusive rights to branding, sports betting odds, as well as promotions during the Sabres broadcasts.
Caesars, an official sports betting partner and parent company Caesars Entertainment, became the official casino partner of the Cleveland Cavaliers basketball club
California: A new poll released February 23 found that voters support the notion of legalizing sports betting in California, though not by an overwhelming margin.
Churchill Downs CEO Bill Carstanjen announced that online sportsbook TwinSpires would be leaving the sports betting market. While TwinSpires has been highly successful in horse race betting, it has struggled to compete with the big-name operators in single-game sports betting.
Delasport has been granted B2B sports betting and online casino licences from the Malta Gaming Authority.
Fanatics is hiring for a Vice President of M&A, who will "lead the process to identify, evaluate and negotiate potential investments and acquisitions for the Fanatics parent as well as it operating companies" including the Betting & Gaming division.
Kentucky legislators have introduced sports betting bills in recent years, only to fall short of legalization in the state. On Wednesday, Sen. David Yates introduced a sports betting bill, SB 213, giving the Bluegrass State another opportunity to consider legalizing sports gambling.
Maine Governor Janet Mills is now in favor of retail and mobile sports betting for Tribes. The proposed amendment would give Native Tribes a sports betting monopoly.
Mississippi's sportsbooks had a relatively solid month in January, though according to data from the Mississippi Gaming Commission, sports betting revenues are down year-to-year. Sportsbooks in Mississippi turned over $66,523,295 in sports betting handle in January 2022, good for $6,521,389 in revenue for a 9.8% win rate.
Missouri seems to be gearing up for another run at legalized sports betting, as the Missouri House Committee on Public Policy held a three-hour meeting this week to discuss several bills to allow state casinos and professional sports franchise to offer retail and online sports betting.
New Hampshire set a new monthly sports betting handle record of $99.5m (£74.2m/€89.1m) in January, while the state's revenue also reached an all-time high of $8.0m.
Nevada reported $1.111 billion in sports betting handle in January, narrowly clipping its previous all-time high; Nevada has accepted more than $1 billion in handle each of the past four months, recording between $1.086 billion and $1.111 each month during that stretch.
Sporttrade, a Philadelphia-based sports betting exchange, has announced strategic partnerships with Penn National Gaming in Louisiana and Caesars Entertainment in Indiana, pending regulatory approval.
Tennessee sportsbooks set a new record for monthly betting handle with $386,059,756 wagered in January 2022. This is a boom from the $341.8 million reported in December 2021.
__________
2. VICI Properties Inc. Completes $4 Billion Acquisition of the Venetian Resort Las Vegas
VICI Properties Inc. (NYSE: VICI) has completed the previously announced transaction to acquire all of the land and real estate assets associated with the Venetian Resort Las Vegas and the Venetian Expo and Convention Center Las Vegas, located in Las Vegas, Nevada for $4.0 billion in cash ($6.25 billion total value), representing a 6.25% cap rate. The company financed the transaction with proceeds from the settlement of 119 million shares previously raised under its March 2021 and September 2021 forward sale agreements, a $600 million draw under its recently upsized revolving credit facility, and cash on hand.
In scale and in quality The Venetian is one of the foremost assets in American commercial real estate. We're proud to become the long-term stewards of the property envisioned, created and superbly sustained by the Adelson family and the Las Vegas Sands Management Team.

Edward Pitoniak, VICI's Chief Executive Officer
Simultaneous with the closing of the transaction, the company entered into a triple-net lease agreement for the Venetian Resort with an affiliate of funds managed by affiliates of Apollo Global Management, Inc. (NYSE: APO) (the "Apollo Funds"). The lease has initial annual rent of $250.0 million and an initial term of 30 years, with two ten-year tenant renewal options. Rent under the lease will escalate at the greater of 2.0% or CPI (subject to a 3.0% ceiling), beginning the earlier of lease year three or when the Venetian Resort achieves certain financial milestones.
Additionally, VICI Properties has the opportunity to fund up to an additional $1.0 billion development at the property through the Company's Partner Property Growth Fund.
1. Caesars Entertainment (CZR) Q4 Earnings Miss, Improve Y/Y
Caesars Entertainment, Inc. CZR reported mixed fourth-quarter 2021 results, wherein earnings missed the Zacks Consensus Estimate, but revenues beat the same. However, both the top and the bottom lines improved on a year-over-year basis. Following the results, shares of the company increased 4.5% during the after-hours trading session on Feb 22.
Our take on Caesar Entertainment Earnings: https://www.linkedin.com/company/the-dales-report/
The company witnessed a solid performance of its rebranded Caesars Sportsbook. It stated that Caesars Sportsbook is currently live in 22 states and jurisdictions, out of which 16 provide mobile wagering.
In the quarter under review, adjusted loss per share (EPS) was $1.14, wider than the Zacks Consensus Estimate of loss of 81 cents. In the prior-year quarter, the company had reported an adjusted loss of $1.70 per share. Net revenues during the quarter under review were $2,591 million, which surpassed the Zacks Consensus Estimate of $2,584 million. In the prior-year quarter, the company had reported net revenues of $1,585 million.