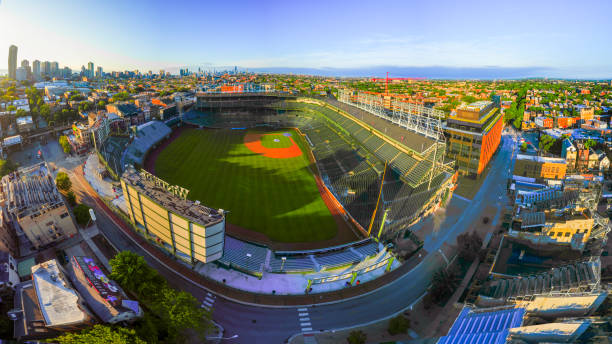 Expected Value: This Week's Top 5 Sports Betting Industry Developments
New York-based technology and marketing company TAPP announced this week that they are one step closer to making single-screen sports betting a reality.
The company, that largely focuses on encrypted on-screen transactions and curated viewer experiences, has been testing out the technology during the Major League Rugby (MLR) season with matches streamed on The Rugby Network (TRN). 
TAPPP uses proprietary, real-time gaming technology that allows viewers to access sports betting data originating in a live broadcast environment while also placing authenticated bets via PlayUp directly on their device within the same live-broadcast environment.
TAPPP's Founder and Chief Executive Officer, Sandy Agarwal, said in a statement that "In the era of Smart TVs, interactive overlays have become a hot topic." Agarwal went on to say that "Interactivity is great but how about direct, in-game, on-screen transacting involving a product where the price can change every second? This is single-screen sports betting, and this is what TAPPP's platform has delivered. With more seamless transaction opportunities still to come."
It's been over thirty years since former MLB commissioner A. Bartlett Giamatti banned Pete Rose from baseball for life for gambling, and the legendary hitter has spent nearly every day since trying to clear his name
There now may be a glimmer of hope when it comes to the possibility of reinstating Rose and making him eligible to take his place in the baseball hall of fame.
Current commissioner Rob Manfred said in a wide ranging interview with ESPN this week that he will hear Rose out. "Pete will be given an opportunity to come in and be heard, if that's what he wants to do, before I make a decision."

Given the cultural shift with PASPA being ruled unconstitutional a few years back and MLB now entering into partnerships with major sports wagering companies, it may be the right moment for the league to change their mind on Rose once and for all. 
As part of DraftKings $100 million sponsorship deal with the Cubs, the company broke ground on the Wrigley Field SportsBook. Team representatives and DraftKings (NASDAQ: DKNG) CEO Jason Robins were on hand to make the announcement and mark the occasion by signing a beam for the new venue.
The Sportsbook itself will be situated right next to the historic field and will be the largest Sportsbook of its kind in proximity to a MLB stadium.
Robins sees this as a big moment for the company telling reporters at the photo-op that DraftKings is "thrilled to celebrate the latest milestone in our collaborative efforts with the Chicago Cubs to bring a world-class entertainment experience for customers to iconic Wrigley Field"
In Other News…
Betfred Plots Iowa Sports Betting Push After Platform Switch
Caesars Cashes In With J.B Smoove
DraftKings Applies For Ohio License
Massachusetts Losing Millions To Neighbouring States
North Carolina Can't Get Betting Legislation Passed
PayPal Case Could Have Gambling Implications
Paysafe Enters Arkansas Market
William Hill Execs To Step Down After Deal
In what could be a massive windfall for companies involved in the wagering space, the state of California confirmed this week that a proposal backed by major sportsbooks including BetMGM (NYSE:MGM), DraftKings (NASDAQ: DKNG) and FanDuel — was certified for the ballot by the California secretary of state.
This is now the second betting related ballot that voters will see when they head to the polls in the fall. 
An original proposal, brought forward by some of California's Native American tribes, would allow only in-person betting at tribal casinos and horse racing tracks.
The two proposals have resulted in a major advertising campaign battle with the Native American tribes voicing their strong disapproval for the industry backed ballot initiative. 
The NFL, a league that once exiled their stars like Paul Hornung and Alex Karras for betting on football, announced this week that they have hired an executive to deal solely with the sports wagering wing of the league.
David Highhill  was named as vice president and general manager of sports betting, the league's first position solely focused on overseeing its business in the legal sports betting industry.
Highhill has spent the better part of a decade in the NFL corporate strategy room and, according to ESPN, Highhill will be responsible for protecting the NFL's integrity from gambling-related harm and building the league's brand and reputation. 
The Dales Report lead financial writer Benjamin A Smith breaks the appointment down further.