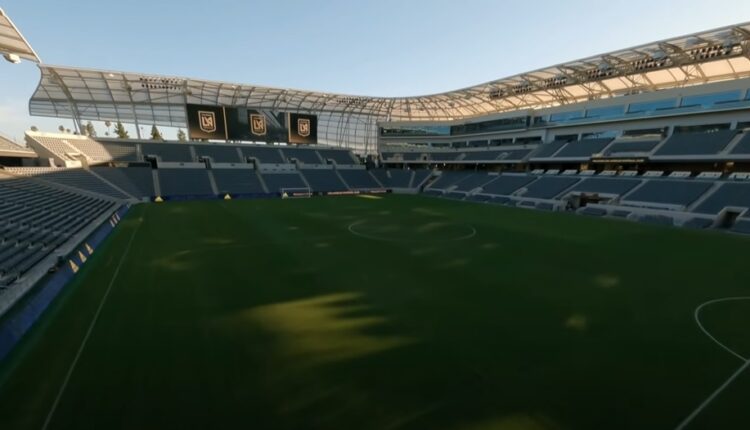 Expected Value: This Week's Top 5 Sports Betting Industry Developments
5. California Democrats Anti Sports Betting 
State Democrats in California voiced their opposition to one of two sports betting propositions scheduled for November's ballot.
The Dems opposed Prop 27, backed by gaming giants including FanDuel, BetMGM and DraftKings, that would permit the large, big name companies to partner with a Native American tribes to offer online sports betting.
Reid Milanovich, tribal chairman of the Agua Caliente Band of Cahuilla Indians, told the assembled media that by opposing Prop 27, California Democrats rejected out-of-state corporations and reaffirmed their commitment to California's Indian tribes.
Although the final say will be up to voters later this year, the Democrats still are politically in control of both the Senate and the House and hope the vote will sway voters to follow suit.
As baseball heads towards the All-Star break the league has announced the renewal and expansion of their deal with the betting powerhouse BetMGM. 
The league initially brokered a deal with MGM back in 2018 making them the first gaming partner in the sport.
According to the new expanded deal, MGM's BetMGM unit will continue as the official sports wagering partner of MLB, allowing the sportsbook operator to market its brand and offerings across league and team avenues, including MLB Network, MLB.COM and the portfolio of MLB apps.
The statement does not disclose financial details of the new arrangement but does indicate that MGM Rewards, MGM Resorts' loyalty program, will be the Title Sponsor of this year's All-Star Celebrity Softball Game and Presenting Sponsor of the first-ever All-Star Saturday Extra Innings musical performance at Dodger Stadium.
__________
Guaranteed Money: How BetMGM Became The King Of The Betting Jungle
__________
In Other News…
Canadians Can Bet On Next President 
Cincinnati Bengals Want In On Action
Fraudulent Gaming Accounts Busted 
Maryland Betting Not Ready For Kickoff
As jurisdictions continue to green light gambling initiatives across North America and advertising campaigns dominate the lives of people that have never watered a dime, it turns out the betting world is getting a positive review.
According to a Washington Post-University of Maryland poll, 66 percent now approve of making betting on professional sporting events legal. 
Prior to the 2018 PASPA Supreme Court decision that overturned the sports betting ban outside of Nevada the numbers were much lower. In 2017 only 55% supported sports betting being legalized and in 1993 that number was only 41%.
The poll also found that half of bettors say they gamble online using betting websites and apps, while another 40 percent bet in person at a casino.
2. Fanduel CEO Believes Consolidation Coming 
During a wide ranging interview with CNBC this week FanDuel CEO Amy Howe discussed the feasibility of having a large number of operators all in one market. The CEO addressed the current market conditions and increased inflation as it related to the wagering space.
"There's no doubt that the market is not working right now," Howe CC said. "The way we look at it, even if the market was working, there was going to be some form of consolidation."
Howe continued that even if overall market conditions were better, the notion of having 12 to 15 operators in one market would be exigent.
The 40-minute interview was part of SBC Summit North America in Secaucus, New Jersey, where Howe also addressed the pressing issue of betting and collegiate sports stating that she didn't want the "FanDuel name showing up on a jersey or plastered all over a college stadium,"
1. May Second Strongest Wagering Month
It has been a year for the record books in wagering revenue as we got positive numbers from the American Gaming Association this week for the month of May. 
The Association reported that in May alone internet casinos, land-based casinos and sport books combined to take in $5.03 billion in revenue. Marking it the most successful and record breaking three month stretch in American wagering history.
One of the biggest revenue drivers was adding more states to the sports betting landscape. Sports betting revenue for the year to date jumped by 73.5% to $2.64 billion.
Commercial casinos now operate in 31 states, 18 of those 31 states saw year-over-year gains according the AGA report.