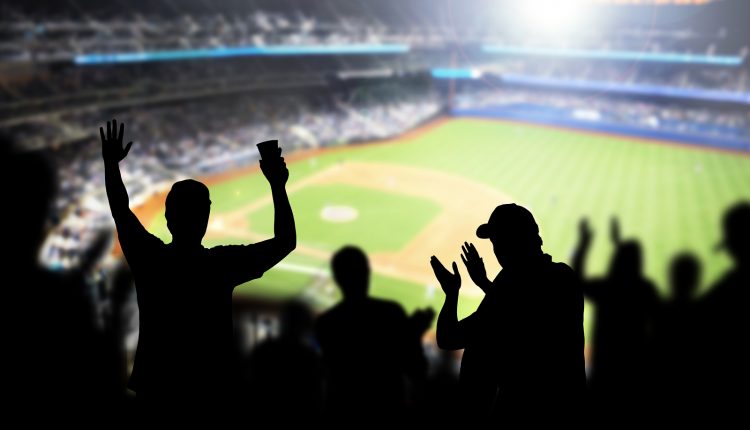 Expected Value: This Week's Top 5 Sports Betting Industry Developments

As The Dales Report first told you last month, sports apparel company Fanatics is on a mission to make a splash in the world of sports wagering. This week the company continued that push by hiring a new director of engineering for their betting and gaming division.
Jigish Mehta will bring his years of experience at Wish and online rewards platform Rakuten to the BetFanatics brand and will oversee the creation of the Fanatics wagering platform.
We also learned recently that Fanatics is one of many companies applying for a sports wagering license in the state of Ohio before that state's July 15 application deadline.
Two of the bigger minds in the world of online poker have decided to join forces to launch a new poker platform that will merge the world of NFTs and AI.

Bob Williams, a former Full Tilt Poker executive and John Caldwell a former director at Pokerstars announced this week the launch of PokerAces, a site that will aim to level the playing field by appealing to the casual poker player.

According to the company "Poker is our passion; however, we don't like where online tournament poker is heading. Online tournament play will continue to stagnate until recreational players are re-energized with a fun gameplay experience that respects their time and money."

The company intends to quicken gameplay by using AI-designed poker bots that will have one-of-a-kind gameplay styles with PokerDNA embedded into their NFT metadata.
Guaranteed Money: The Secrets To Betting Golf
In Other News…
D.C Council Disagrees on GamBetDC
Latin America Fuels Betsson Growth
Long Odds For Massachusetts Sports Wagering
Maryland Getting Closer To Launch?

A major player in the world of California politics has come out swinging against one of the state's betting propositions that will be on the November ballot.

The American Federation of State, County, and Municipal Employees this week announced their strong opposition to Proposition 26, the tribal backed constitutional amendment that would allow for sports wagering only at racetracks and First Nation casinos.

The group, that represents 60 local unions and 20,000 employees across the state, argues that Proposition 26 will take tax revenue out of state coffers and result in thousands of public employees losing their jobs.

Meanwhile, Proposition 27, backed by major gaming operators like Fanduel and DraftKings (NASDAQ:DKNG), also saw opposition. The League of California Cities board of directors argued that the proposition failed to ensure all California cities would receive funding for issues such as homelessness if sports wagering were allowed on mobile devices throughout California.

California voters head to the polls November 7.
Nobody expected the state of New York to keep up with the blistering betting pace it set when it became the biggest betting state back in February of this year, but it seems not even the Big Apple can shake off a slow summer wagering schedule.

According to data from the New York Gaming Commission released this week from July 11 to July 17, New Yorkers bet $183.9 million online. That number generated $6.2 million in gaming revenue and allowed the books to keep just 3% of every dollar wagered.

When the state first legalized sports wagering, the books were keeping 10% of every dollar wagered. However the cooling off is likely only temporary and a result of a sports calendar that has shrunk over the summer months.

June was the least bet month in New York's young betting history, it still managed to lead all states in terms of handle for the month, topping the one billion dollar mark.

Some internal moves from Fanduel this week suggest the company is putting more of a focus on content creation and programming. Christian Genetski has been promoted to president of the Fanduel Group and Mike Raffensbegrer sees his title change to chief commercial officer and will be tasked with revenue generation and content management.
According a release from the company, Raffensberger will assume oversight for FanDuel's content and programming assets including the company's broadly distributed cable network – TVG.
The moves come as TVG is rumoured to be set for a rebrand to Fanduel TV, creating the first watch and wager network in the United States.

The network itself would see a shift away from a horse racing focus and look for a more broad wagering appeal with potential programs featuring former NFL Network star Kay Adams, Bill Simmons and The Ringer, and current Fanduel mega star Pat McAfee.