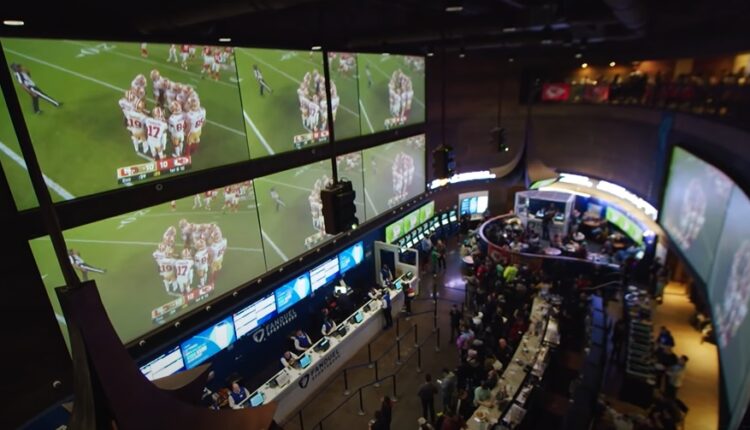 Expected Value: This Week's Top 5 Sports Betting Industry Developments

The dog days of summer seem to be taking a toll on the sports wagering handle in many US states. 

Nevada, Michigan and New York  all saw the lowest betting volume on record as the sports schedule has slowed down significantly and only one of the major four sports remains active. 

In New York, the nine mobile operators combined for $149.7 million in handle for the week ending July 24, according to the New York gaming commission. That number marks the lowest handle since the state launched wagering earlier this year. 

Meanwhile, the state of Nevada reported a $490.4 million handle, the first time that number has dropped below a half billion dollars this year.

Michigan was not immune to the summer lull either. Their 15 online sports books handled just $270 million according to the Michigan Gaming Control Board, down from $333 million in May. 

The city of New York could see multiple casinos within its borders in the near future. 

Developers and gaming operators are scouring the city for the perfect locations to put three casinos that were authorized by the state gaming commission. 

According to reports, the sites being looked at include "Times Square, Hudson Yards and Willets Point near Citi Field," home of the New York Mets.
The New York Post reported this week that Mets owner Steve Cohen is working hard to secure the site close to the ballpark and has begun vetting casino owners to partner up with, including Hard Rock.
In other news…
Codere Gaming Features In Argentine Soccer
Home-Run Derby Betting In Question
More Massachusetts Betting Drama
PointsBet Gives Glimpse Of Ontario Market
Guaranteed Money: Sportsbook Secrets Revealed

It was revealed this week that Churchill Downs Incorporated (NASDAQ:CHDN) is looking to integrate the world of horse racing into the larger sports betting market.

During an earnings call this week with shareholders, Churchill CEO Bill Carstanjen explained that the company is looking at ways to link its racing product with the online sportsbook market. 

"We believe fundamentally that horse racing content should and will become available over time on sports wagering platforms to reach every wagering customer across the US," Carstanjen said during Churchill Downs' second-quarter earnings conference call.

The current system allows racing wagers through separate apps such as HPI, TVG or the Churchill Downs Twin Spires offering.

There is no word on whether the company plans to offer racing solely from the Churchill Downs track or from the handful of other tracks it owns around the country. 
UFC bettors in Las Vegas can dig deeper into their wallets, as Circa Sports has decided to lift betting limits on UFC wagering.
The company announced this week that the company will accept $10,000 bets on UFC prelims, $20,000 on main card fights and $30,000 on the main event one day prior to the scheduled event.
The limits will then go up on the day of the fights to $20,000, $30,000 and $50,000 respectively.
Circa has had a reputation as a brand serious about taking major action and as a company uses the philosophy that higher limits yields sharper information. 
This philosophy runs counter to that of DraftKings (NASDAQ:DKNG)CEO Jason Robins who is on record saying his company is "trying to get smart in eliminating the sharp action or limiting it at least."
Penn National Gaming (NASDAQ:PENN) announced this week that theScore Bet has launched its proprietary risk and trading platform.
The move now means the company will be able to own and have full control of its sportsbook's virtually integrated technology. 

"The completion of theScore Bet's technology stack is a milestone accomplishment that significantly strengthens our online betting capabilities, mobile product offerings and overall integrated media and betting ecosystem." said Penn National Gaming CEO, Jay Snowden, said in a press release.
"This vertically integrated platform will increase our ability to engage and retain customers, drive more flexible pricing, provide valuable savings on third-party platform costs, and allow us to deliver the most personalized product experience in the market" Snowden concluded.