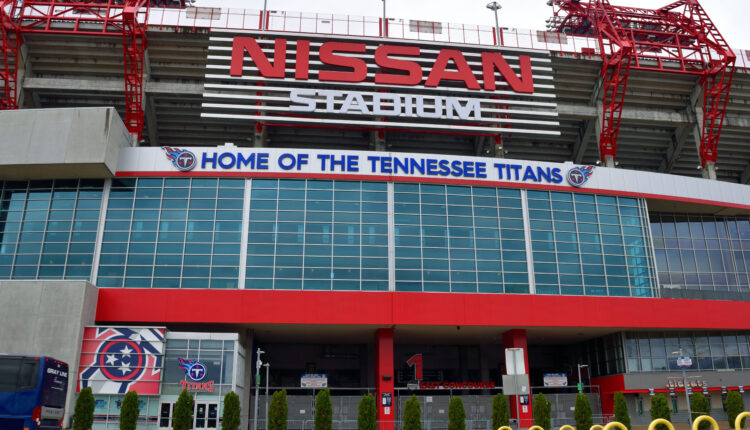 Expected Value: This Week's Top 5 Sports Betting Industry Developments
Fanduel turned the rumours and rumblings into fact this week as the company officially announced their rebrand of TVG to Fanduel TV.
In a press release this week, Fanduel said that the company will be creating North America's first watch and wager network led by former NFL Network star Kay Adams.
"FanDuel TV is the first network designed from the ground up to be watched by viewers with their phone in hand," said Mike Raffensperger, chief commercial officer at FanDuel. "We intend for FanDuel TV to sit at the intersection of live sports and interactive content and believe Kay is the best example of an on-air talent who can bring fans closer to the narratives of the games they care about most. Our goal is to provide fans compelling programming to watch and wager on in tandem with our mobile app." 
As TDR reported last month, the network lineup will also feature one of the most influential people in sports media Pat McAfee, although details of his network duties were not available. The announcement also confirmed that Fanduel has also reached a programming agreement with Bill Simmons and The Ringer. 
While it seems like Fanatics sports betting aspirations have been treated much like a state secret, it hasn't stopped the company from making moves and getting the right team in place.
The company, that revolutionized the sports apparel industry, posted more than 60 jobs on its website this week. Those jobs range from engineering jobs to careers in sports data analytics to senior management roles overseeing various verticals inside the sports wagering space.
The postings come the same week that Fanatics brought another seasoned veteran into the fold, appointing Andrew Kleiman as VP of retail operations on the wagering side of the business. While Kleiman has only three years under his belt overseeing operations and partner relations with Fanduel, he also has decades of experience in retail management in a number of different industries. Given the multi faceted nature of Fanatics as a brand, the experience will likely be helpful as the company continues to make moves into the wagering space. 
Guaranteed Money: Getting An NFL Betting Edge
In Other News…
DraftKings Gets Maryland Greenlight
Genius Sports Launches CFL Campaign
Ladbrokes Sparks Rocky Nostalgia
Operators Line Up In Massachusetts
Survey: Payment Options Still Concerning
A new partnership was announced this week between Genius Sports (NYSE: GENI) and Bally's interactive, Bally's (NYSE: BALY) digital gaming unit.
The deal will give Bally's access to a wide array of data rights including the NFL, Premier League soccer and NASCAR. Genius Sports' also holds and exclusive suite of NFL products and services, including the league's real-time statistics, proprietary Next Gen Stats (NGS) and official sports betting data feed.
According to the announcement, Genius Sports will also deliver thousands of low latency video feeds through its rapidly expanding streaming solution. Bally's Interactive customers will benefit from an enhanced live betting experience through streams of top-tier football leagues across Argentina, Colombia, Iceland and China, as well as dozens of FIBA basketball and FIVB volleyball leagues globally.
"With its market-leading brands and impressive line-up of official sports team partners, we are thrilled to enter into such a wide-ranging partnership with Bally's Interactive," said Mark Locke, CEO of Genius Sports. "Our highly bespoke official data, trading, risk and live streaming solutions will power first-class betting experiences for Bally's customers across the U.S."
Just in time for the college football kickoff, DraftKings (NASDAQ:DKNG) has announced they are taking a turn at offering more micro betting. 
The company has unveiled a much deeper dive into micro betting than ever before, powered by Simplebet. DraftKings will allow bettors to bet on the outcome of each play that takes place in the game. Bettors will be able to wager on whether the next play of the game is a rush or a pass, whether a team will score a touchdown on their next offensive drive, and whether a team will succeed or fail at passing a specific yard marker on a drive. 
DraftKings signed a deal with Simplebet last year looking to make in-roads in the new form of wagering.
J.P. Morgan estimated earlier this year that there will be more than $9 billion per year spent on U.S. sports betting by 2025, with almost $7 billion of that on in-play betting and micro-bets.
Microbetting is not without its critics with many drawing attention to the time between bet and reward. A recent Australian study found that betting on micro events is a public health concern "because it turns sports betting into a continuous form of gambling on which bettors can bet rapidly and impulsively, and more easily chase their losses."
Just when you thought the California betting battle couldn't get messier, state Republicans have decided to muddy the waters.
The party has come out against both Proposition 26 and Proposition 27, both Fall ballot initiatives looking to legalize sports wagering in the lucrative Golden State. 
"Prop 27 breaks the promise made to California's Native American tribes to grant them the sovereign right to operate gaming in California in order to improve the lives of their communities across the state," said Jessica Millan Patterson, Chairwoman of the California Republican Party, in a press release "We stand with California tribes and oppose Prop 27
The move comes as both sides continue to throw advertising dollars at the issue in hopes of convincing voters in November that their respective side is the right one in the debate. More than $350 million has been collected making it easily the most funded ballot issue in United States history.