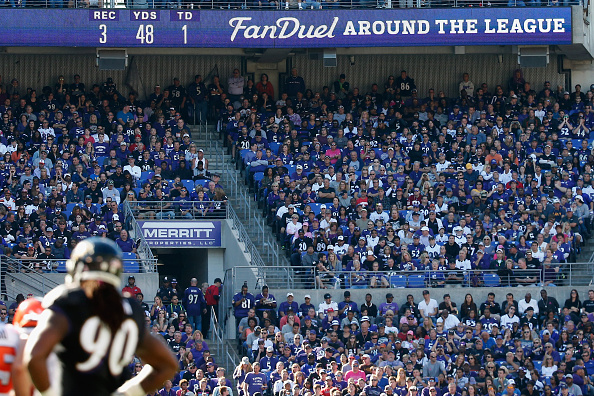 Expected Value: This Week's Top 5 Sports Betting Industry Developments
Australia-based bookmaker PointsBet (ASX:PBH) is not shying away from its North American sales and marketing strategy, despite recording a second straight year of losses.
The company reported this week that year-over-year losses increased 42.6% to 267.7 million AUD for the year ending June 30, 2022. 
During their most recent earnings call on Wednesday, PointsBet also reported marketing expenses of $118 million. The marketing spend, while eye popping, still does not come close to the amounts spent by larger operators in the space.
Company CEO Sam Swanell told investors that the North American marketing push would not expand into 2023. It was a "necessary" set-up cost to become the seventh-biggest operator in North America's $13 billion market, with 3.7 per cent of market share. "We had to spend to go from the bookmaker no one's heard of to being the seventh biggest in North America", Swanell told the Sydney Morning Herald 
There are new findings out this week from TransUinion on the impact that rising inflation is having on North American sports bettors and the industry in general. 
The Consumer Pulse online sports betting study looked at how the gaming industry would fare in the face of a looming recession and how consumers that partake in on-line sports betting would respond to the turbulence. 
The study found that 32% of all consumers reported an increase in income in the past three months compared to 67% of sports bettors reporting an increase. Of sports bettors, 22% changed jobs for higher compensation in the last three months compared to 7% amongst the wider population. Sports bettors were also more likely to be employed; 89% currently employed vs. 81% of the total population.
TrasUnion also found that gaming operators that incorporate robust consumer insights into their third-party data strategies will be better equipped to identify risky behaviour, improve marketing precision and enhance responsible gaming.
It's important in the current economic climate for operators to better understand their players and to encourage responsible and sustainable play," Declan Raines, head of US Gaming at TransUnion, told Casino.org in an interview.
Guaranteed Money: DraftKings Co-Founder and President Matt Kalish
In Other News…
California Betting Opposition Grows
Operator Interest High in Massachusetts
PlayUp to integrate BetSwap's marketplace
Responsible Gaming Month Kicks Off
Betting in the grey market may be around for a while longer if a recent study from Betting Hero is to be believed.
The study took a look at grey market use before the regulated market went into effect in Ontario in April  of 2022. They found that more than half (51 per cent) of sports bettors accessed a grey market mobile sportsbook and that 38% of bettors chose Bet365, which is now a licensed platform, as their site of choice. 
"Betting Hero's latest sports betting and iGaming assessment reveals that Ontario is understandably still grappling with its grey market past," Betting Hero President Jai Maw said in a press release.
"Sports bettors in Canada have noticeably different betting behaviours than their American counterparts. They're less attracted to, and in many cases less aware of, available promotions and are seemingly more loyal to their preferred sportsbook."
"Unfortunately for new entrants to Ontario's emerging legal sports betting market, that loyalty seems to be heavily weighted in favour of companies previously operating in Ontario's grey market," Maw continued.
"Legacy U.S. and European sports betting companies entering Ontario could greatly benefit from tailoring their marketing and retention strategies to meet the unique needs of the Canadian consumer and regulatory environment."
These comments echo the views that Wall Street analysts have held for months, that the grey market operators hold a significant advantage when making the switch to the regulated space.
Known for high-end celebrity brand ambassadors like Drake and the Nelk Boys, the founders of Stake the world's biggest cryptocurrency casino are being sued in the US for $US400 million ($580 million) in damages by a former associate.
Christopher Freeman, a former partner in the company, claims he was cut out of the platform and wants $400 million to compensate for punitive damages and payment for his initial investment in Stake's precursor company, Primedice.
In a statement the company's lawyers described the allegations as "frivolous" and "provably false" and said they would defend the claim if the case wasn't thrown out of court.
Stake.com was founded in 2017 by Australian businessmen Bijan Tehrani and Ed Craven and is one of the world's first cryptocurrency based sports betting an online gambling websites.
After months of speculation and waiting, Ontario finally has an idea of how the wagering market has shaped up since its April launch.
The numbers released from the IGO this week show that from April to June of this year, the province took in $4.076 billion in total gaming wagers (counting both sports betting and casino wagering). Of that the overall revenue during that same time period was $162 million, a number far lower than experts predicted. 
TDR's Guaranteed Money spoke with Paul Burns, President and CEO of the Canadian Gaming Association, to put the numbers in perspective.
"I don't view the numbers as concerning at all. It's the beginning. Because of the way the model was developed, we are seeing a transition to market," Burns said.
"We all have to remember that Ontarians have had unrestricted access to online sports betting and casino forever. That's why the market was created to ease transition from grey market operators into a regulated market and they are doing that in pretty good numbers," Burns went on.
"What we are missing are some of the larger operators that we know are operating in the market. Bet365 which was a day one operator, they have been in the market for fifteen plus years, I wouldn't doubt that maybe 50% of the sports betting is theirs in this number because most of the others that started on that date stated from zero"
It is worth noting that the report also does not take into account the Ontario Lottery and Gaming's iGaming product, which is reportedly at record levels.