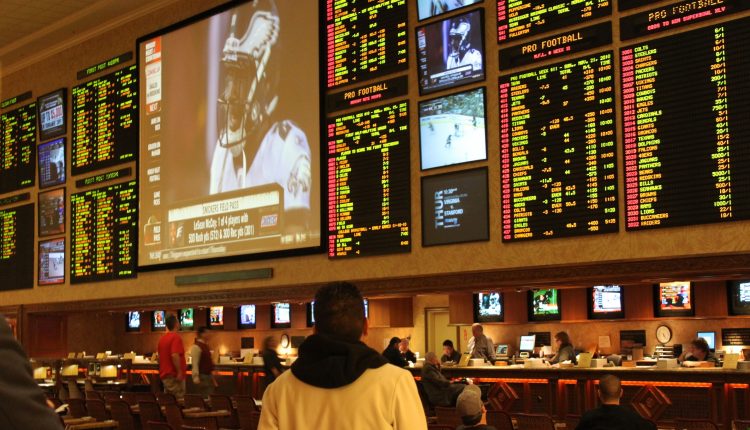 Expected Value: This Week's Top 5 Sports Betting Industry Developments
It turns out Twitter is the social media channel of choice for those seeking gambling intel.
New data by Twitter Insider Studies has revealed 70% of all sports bettors use the social media platform to follow gambling influencers and to make decisions on what to bet on next. The study also found that only 15% of sports fans who bet on sports are not using Twitter.
The platform also found that when the games begin bettors flock to their feed to see what's going on during the game. 72 per cent check Twitter to follow the live status of their wagers once they have been placed or to contribute to conversations.
Mike Dupree, director of media and entertainment for Twitter, told ESPN that "sports betting is among the top growth areas on Twitter, increasing by 300% over the past four years."
A longstanding grey market sportsbook has been granted a license in the province of Ontario.
Pinnacle was officially given legal status by the Alcohol and Gaming Commission as a licensed sportsbook in the Ontario market this week and all signs point to the company moving quickly to join the ranks of the more than 20 regulated operators.
Known within the wagering community for having better lines than many current regulated operators in Ontario, the brand can now work on moving its consumer base to the regulated market once formal permission is granted from iGaming Ontario.
Pinnacle's move to the regulated market should help give a needed boost to Ontario's early market numbers that reported $162 million in total gaming revenue in the first quarter since opening its market to private competition in April.
Guaranteed Money: Why SharpRank Is Turning Heads!
In Other News…
Bettor Vision Looks To Deliver Single View
Maryland To Have Wagering By Year End?
Raiders Massive Liability For Vegas
Football fans in the Garden State will have a new way to watch and wager as Fubo Sportsbook officially launched this week.
The company promises to integrate a first of its kind watching and wagering experience by allowing bettors to place a variety of wagers on thousands of live and future professional and out-of-state collegiate sporting events using the Fubo Sportsbook app.
The New Jersey launch comes via an agreement with Caesars Entertainment, Inc., and according to the company will further expands FuboTV's mission to deliver personalized omniscreen experiences that turn passive viewers into active participants.
Fubo hopes their wagering platform will meet U.S. sports fans' growing demand for interactivity through the integration of a sports wagering platform with a live TV streaming experience.
"Launching Fubo Sportsbook in New Jersey is an important early step in the development of our integrated platform, which includes a recently improved user experience and enhanced product capabilities," said Scott Butera, president, Fubo Gaming.
"As one of the largest and most established sports betting markets in the U.S., New Jersey will allow Fubo to analyze and efficiently develop the most engaging product features that are focused on driving streaming customers into wagering. New Jersey is known for having deeply passionate sports fans, who, we believe, will enjoy our one-of-a-kind immersive sports wagering and viewing experience in time for football season.
It seems like the more things change in Boston, the more they stay the same.
Despite Gov. Charlie Baker signing the bill legalizing sports betting in Massachusetts last month there seem to be more meetings than news of an official launch date.
The state gaming commission met for more than six hours on Thursday trying to hammer out a regulatory framework for sports betting.
The commission discussed what relationship wagering should have with the State's lottery system, how stringent regulations should be around betting and somewhat ironically how quickly a system should be put in place.
To illustrate his frustration with the process, Commissioner Brad Hill explained his experience hearing a local radio segment during his commute into Boston.
"[It was] a 40-minute ride that took almost an hour and 45 minutes to get in. Lot of traffic," Hill recounted.
"Which allowed me to be able to listen to sports radio longer than I normally do. And as I was tuned into 98.5 today, I was listening to the 'Toucher & Rich' show, which is a very entertaining show," Hill said.
"But today I actually got a little frustrated with it because they had a guest on and they were talking about sports betting and they made a comment that some think we might be able to make a bet in three weeks at our brick and mortar casinos and our simulcasting facilities, and obviously that's not going to happen and it was frustrating because of the hundreds of thousands of people that listen to that show and think that they might be able to place a bet here in Massachusetts."
No official start date has been set at this point.