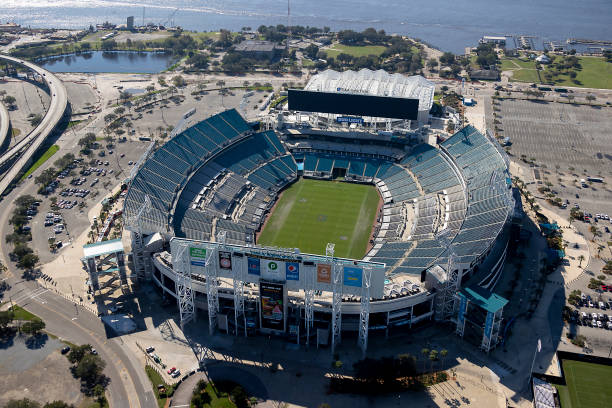 Expected Value: This Week's Top 5 Sports Betting Industry Developments
You know you are far removed from the old days of back alley sports wagering when you soon will be able to get your action on in a grocery store.
Earlier this week, the Ohio Casino Control Commission approved sports betting kiosks for 42 Kroger grocery stores and granted conditional approval of 300 sports betting kiosks in retail establishments.
The state released a list of businesses that have been pre-approved for type C gaming kiosks. Sports gaming at these locations includes: spread wagers, over-under wagers, money line wagers, and parlay wagers with no more than four components.
Other Ohio venues that residents of the state will be able to wager in include bars, bowling alleys and restaurants.
Wagering at these locations will go live on January 1st, 2023.
Not only was the week's game between the Chargers and Chiefs a first for TNF on Amazon, it was also the launch of a new partnership.
It was announced this week that that Amazon (Nasdaq: AMZN) had selected DraftKings (Nasdaq: DKNG) as a sponsor for Thursday Night Football ("TNF") on Prime Video. The multi-year collaboration between DraftKings and Amazon is said to deliver fans engaging pregame content and unique betting offers every Thursday throughout the NFL season.
"The NFL season is the most active time of year for our customers, so collaborating with one of the world's leading technology brands in order to offer engaging content to viewers of TNF on Prime Video is a tremendous opportunity for DraftKings," said Stephanie Sherman, Chief Marketing Officer of DraftKings."
"Prime Video is an innovator in live content and we both have a similar focus on constantly improving our customers' experiences. We look forward to working with Amazon to bring millions of viewers a premium and enhanced experience during TNF on Prime Video all season long and for years to come."
According to the announcement as part of the multi-year agreement, TNF will contain DraftKings integrations in the live pregame, including odds and additional sports betting insights. DraftKings and Amazon will also collaborate on TNF-themed offerings, including same-game parlays, which will be available on the DraftKings Sportsbook app."We are thrilled to collaborate with DraftKings to bring fans more insights and excitement as part of the TNF viewing experience," said Danielle Carney, Head of NFL Sales, Amazon Ads."
"DraftKings content will contribute to lively pregame discussions, fan engagement and, perhaps, some bold predictions from our on-air talent."
Pocket Protection: Are Parlays And Teasers Smart Bets?
In Other News…
Betting Battle Brewing In Ontario
Maryland Inches Closer To Wagering Date
A new poll out this week shows that Proposition 27 in the state of California has a long way to go before the November ballot.
The Public Policy Institute of California surveyed more than 1,700 adults across the state. They found that 1,060 were likely voters. Only 34% of that group said they would vote to amend the state constitution and allow online sports betting, compared to a majority, 54%, who would vote no.
Prop 27 is the well supported and heavily financed proposition backed by major online betting operators who have spent more than $200 million dollars to give their side a fighting chance with voters.
Among partisans, a strong majority of Republicans would vote "no," to Prop 27 compared to half of Democrats and independents.
Swedish sports betting provider Kambi Group(OTCPK:KMBIF) has acquired front-end technology specialist Shape Games in order to enhance the company's ability to provide entertaining sports betting experiences.
According to the announcement the addition of Shape Games marks another important step in Kambi's strategy, as it extends Kambi's excellence within the sports betting value chain and enables the delivery of the front end through either turnkey or modularized packages.
As such, Shape Games will continue to provide its services on a standalone basis to all operators, but a closer technical and commercial integration with Kambi will enable an enhanced service to be offered to Kambi's current and future partners.
"I've always been clear on our intention to acquire technology and talent that will complement and enhance our sportsbook proposition, and I have no doubt Shape Games will do just that. Having worked closely with Shape Games and its experienced team over recent years, I have seen first-hand how their technology enables operators to extract the full value of the Kambi sportsbook and provides the level of control operators require to deliver bespoke experiences to their players," Kristian Nylen, Kambi Chief Executive Officer and Co-founder said.
"While Shape Games will continue to grow and offer services on a standalone basis in line with our plans to offer a combination of Kambi's and Shape Games' technology to our partners which really excites us and solidifies our position as the clear leader within the sports betting ecosystem."
Disney (NYSE: DIS) CEO Bob Chapek was making headlines this week explaining the company's flagship sports station ESPN is looking for a wagering partner.
Speaking exclusively with CNBC, Chapek explained that the company itself will never be the one's taking the bets and that they were actively seeking a partner for help in the space.
"We at ESPN have the ability to do that. Now we're going to need a partner to do that, because we're never going to be a book, that's never in the cards for the Walt Disney Company," Chapek told CNBC's David Faber.
"But at the same time, to be able to partner with a well-respected third party can do that for us."
Chapek went further into his vision for what an ESPN betting partnership would look like at the Goldman Sachs Communacopia + Technology Conference this week. 
"Putting a link out, for example, which would probably be the most likely application…a link out to a sports betting site, ESPN-branded, would have no impact on brand equity for Disney but will have a very positive impact on the brand equity for ESPN because our younger audience is demanding that."