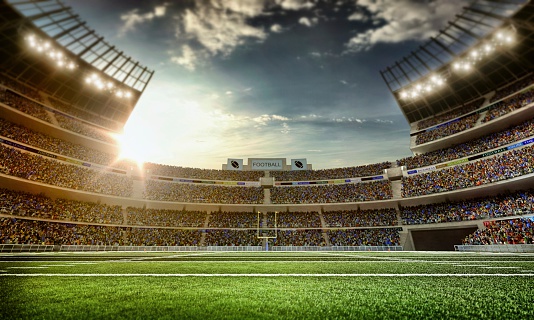 Expected Value: This Week's Top 5 Sports Betting Industry Developments
A new study from WagerWire, a startup focused on creating a secondary market for sports bets, found that the general public lacks basic knowledge on sports betting and that they would be more willing to participate if they were more knowledgeable.
The study found while lack of sports betting education is the greatest barrier to entry, education also happens to be the industry's greatest area to grow and expand.
"The data from our study clearly shows how a lack of adequate betting education is the greatest barrier to entry for would-be bettors. However, education is also the industry's greatest opportunity to grow and expand," said Zach Doctor, the cofounder and CEO of WagerWire.
"There is a notable impasse in the current sports betting landscape regarding operators pulling back on their promotional and marketing spend, while also striving to grow their user bases and gain market share. While promotions and free bets are flashy, basic betting education can be the formula needed to develop more confident, engaged, and responsible players that will result in a stronger, more sustainable industry."
43 percent of non-bettors said they don't feel like they know enough about sports betting and 41 percent said they don't know enough about how to bet online when asked why they aren't betting online.
California seems to be laying truth to the idea that money can't buy everything.
After both sides in the wagering battle spent a combined $441 million trying to convince voters to back their play at the ballot box next month, a new poll suggests it's all for naught.
The poll conducted for Los Angeles Times/UC Berkeley Institute of Governmental Studies found that Proposition 26, which would allow in-person sports betting at tribal casinos and horse racing tracks, earned only 31% support from likely voters while Proposition 27, which would allow online sports wagering, didn't do any better appealing to only 27% of likely voters.
Kathy Fairbanks, a spokesperson for the Yes on 26/No on 27 campaign, told the Los Angeles Times that her side is grateful "that voters appear to be rejecting the out-of-state gambling corporations and their $170-million campaign of deception."
Kelly In Vegas Shares Betting Secrets
In Other News…
BetMGM Launches NHL Branded Casino Games
Kambi and Penn Reach Agreement
Light And Wonder Adds To Offering
New York Hits A Billion In September
Ohio Sports Betting Sees First Round
The province of Ontario is about to shut the door on the unregulated market once and for all.
This past week, the Alcohol and Gaming Commission of Ontario announced it has set Oct. 31 as the deadline for illegal sports-betting platforms to become legal in the province. 
According to the AGCO statement, registrants are expected to know, understand, and comply with all applicable regulatory requirements and registered operators that have yet to transition from the unregulated market to the regulated market once the Standard comes into force. The registrant will be required to end its unregulated operations within Ontario pending the registrant's entry into the regulated market.
The AGCO went on to say that they will continue to work closely with registered operators and gaming-related suppliers to help them understand their compliance obligation.
The regulated market officially began in the Spring of 2022 with more than 20 companies becoming part of the new iGaming framework.
Sightline Payments, a leading digital payment provider and mobile app developer in U.S. sports betting and casino gaming markets, made an ambitious announcement this week.
The company announced an investment of up to $300 million to implement cashless gaming at slot machines across the United States, in collaboration with Acres Manufacturing Company. According to the announcement the objective of Project 250 is to facilitate digital payments technology at 250,000 slot machines across the country within 36 months.
"It's the hardware and associated capital expenditures that's often the impediment to the large-scale deployment of cashless payments for gaming operators," said Omer Sattar, Sightline Co-CEO.
"This investment by Sightline through the creation of Project 250 will immensely impact the gaming landscape for decades to come. Ubiquity of availability is often critical in broad scale consumer adoption, especially in payments and this investment will drive the whole industry towards the apex of the adoption inflection curve."
To date, casinos in only 10 of the 44 states that offer gaming have launched cashless for their customers.
Following months of flirting with the idea of getting more involved in the sports betting space, ESPN and Draftkings (NASDAQ: DKNG) could be forming a much deeper partnership.
Bloomberg broke the story this week citing unnamed sources that a partnership was being formed between ESPN's parent company Disney (NYSE: DIS) and Boston-based DraftKings. No details of the emerging partnership were disclosed and while both sides remained tightlipped, the move falls in line with recent comments made by Disney CEO Bob Chapek.
Just last month Chapek told CNBC that the company was looking for a partner to help ESPN step into sports gambling.
"We at ESPN have the ability to do that. Now we're going to need a partner to do that, because we're never going to be a book, that's never in the cards for the Walt Disney Company," Chapek told CNBC's David Faber in an exclusive interview.
"But at the same time, to be able to partner with a well-respected third party can do that for us."