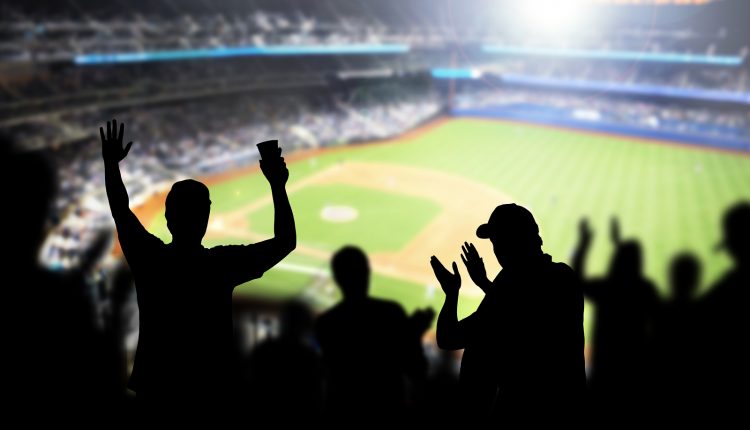 FanDuel Stock Debut In The Balance: Could Sportsbook Join Forces With Fox Ahead Of IPO?
Murmurs of a FanDuel IPO has grown quiet as the ongoing dispute between Flutter Entertainment and Fox has disrupted plans to debut the newest sports betting stock on Wall Street.
The well-documented controversy centers around Fox's option to increase its equity in Flutter to 18.6% this July after Fox provided financial support when Flutter purchased all of FastBall's 37.2% stake in FanDuel for $4.17 billion last December.
With July just a few short days away, the two sides remain in arbitration as to how the value of the shares should be calculated. Flutter naturally expects Fox to pay current market rates, while Fox remains adamant that valuation was intended to be based off of the rates at the time the deal was made.
How We Got Here
From broadcasting rights to on-air talent, Fox has spent big money in their efforts to compete with ESPN as the leader in US sports broadcast media.
The 2019 sale of Fox Media's assets to Disney came with the condition that Disney would sell all of the Fox Regional Sports Networks to the Sinclair Broadcast Group. These Regional Sports Networks were monumental in Sinclair's recent partnership with sportsbook and casino operator Bally's. These RSNs have since been branded as Bally Sports, giving Bally's some important ammunition in the race for media dominance in the space.
Fox Corp was not part of this Disney acquisition, however, with Rupert Murdoch keeping the news and sports company as an independent product. The Fox Sports Media Group is comprised of Fox News, Fox Sports, and the Fox TV Network, and the current sports television rights held by Fox Sports offers valuable real estate for gaming advertisers.
Through a joint venture with The Stars Group, the Canadian online gambling brand behind PokerStars, Fox developed FOX Bet as their first official sports betting platform. This joint venture saw Fox take a 5% share of ownership, with an option to further purchase 50% of The Star Group's US products within ten years.
Things became interesting when Flutter Entertainment purchased The Stars Group in 2020, becoming the owners of FOX Bet in the process. Per the deals terms, Fox received a 2.6% equity stake in Flutter Entertainment.
To fall in line with Fox's option to eventually acquire 50% of The Star Group's US business, Flutter offered the chance to take up to 18.6% equity stake in FanDuel in July of this year.
Where Things Stand
In a battle of egos, the two sides have taken to threats with each side looking to gain the high ground advantage. Fox's Rupert Murdoch has threatened to remove all FanDuel advertising from his networks, while Flutter threatens to eliminate FOX Bet as part of the FanDuel IPO.
Flutter Entertainment CEO Peter Jackson took a swipe at FOXBet in the groups Q1 earnings call as he discussed issues Flutter was having "with the quality of the product for FOX Bet, which is something which is definitely hampering the ability for that business to get the traction it needs."
Jackson went on to highlight that FanDuel accounted for 91.6 of total revenue, with PokerStars and FOX Bet combining for the remaining 8.4%.
Fox's stance on valuation might hold some legitimacy, but the spat could be shortsighted in the grand scheme of things.
Sports betting operators battling it out for media partnerships, and the surface is only being scratched when it comes to incorporating a live, interactive betting experience into the viewing process.
Look no further than Penn National's hefty stake in, and option to eventually acquire, Barstool Sports. DraftKings already has deals in place with DishTV and SlingTV to eventually offer an interactive wagering product, and we already touched on the Bally's-Sinclair partnership.
It isn't hard to fathom a world where these two sides can somehow meet in the middle and realize that both parties benefit from the relationship. Fox might boast a reputable sports media outlet, but let's not forget that FanDuel isn't Flutter's only toy. Flutter also owns European gambling giants Paddy Power and BetFair along with Poker Stars.
Flutter and FanDuel would have access to the robust Fox Sports offerings, and Fox would own a formidable portion in one of the world's most respected gambling brands.
Where Flutter has the upper-hand, the July deadline does give Fox some leverage as their NFL offerings will be prime real estate come September. FanDuel already reigns as the most popular sports betting option in the United States, and that lead would easily grow if they could somehow manage to sync with the Fox Sports Network prior to the 2020-21 NFL season.