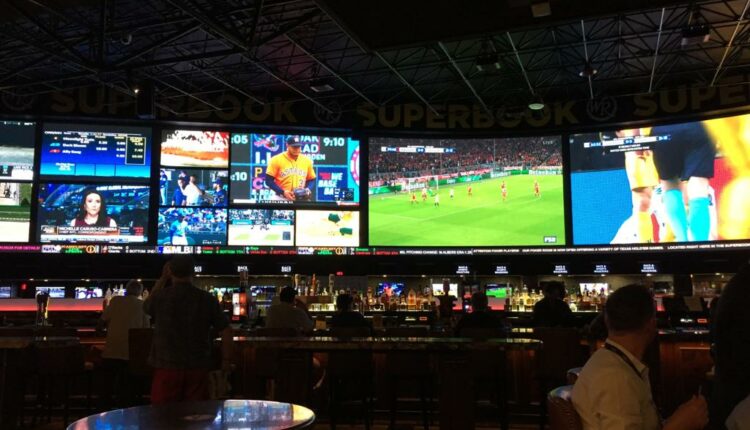 FanDuel Stock IPO Update As Betting Group Partners With Associated Press
North American sports betting group FanDuel has signed an agreement with The Associated Press to become the official betting partner and lines provider of the AP's worldwide sports coverage.
FanDuel Stock Market IPO In The Balance?
The news comes at a time where a FanDuel stock market debut is facing more adversity than ever. The sudden departure of FanDuel CEO Matt King sent waves through the industry and saw parent company Flutter Entertainment's share prices fall 5% following the announcement.
Sports betting stock prices have also been on the decline, with both Penn National (PENN) and DraftKings (DKNG) share prices slumping more than 40% from the record highs they experienced a little more than two months ago.
The FanDuel IPO push gained momentum when the sports betting stock prices were riding at their highest. Flutter naturally wanted to capitalize on the Wall Street boom. FanDuel maintains the lead in terms of US sports betting market share, so the decision to see a FanDuel stock debut seemed like the obvious next step.
With gambling stock prices in a slump, the addition of another sport betting brand into the mix could actually push industry share prices even lower.
Where FanDuel had looked to debut with a $35 billion valuation, investors must remember that this estimate included both Fox Bet and Poker Stars as part of the group. An ongoing rift with Fox has seen the two properties removed from inclusion in the FanDuel IPO.
FanDuel-AP Partnership Details
"I think the thing where we move the needle is partnerships with media companies," claimed FanDuel's Chief Marketing Officer Mike Raffensperger.
The advertising arms race taking place between sports betting brands has seen groups like FanDuel and DraftKings offer up top dollar for branding opportunities on just about anything. From Major League Baseball to Major League Eating, sports betting logos are visible on every broadcast, with announcers incorporating gambling jargon into their coverage.
What makes this move unique is that FanDuel is moving away from the 'in your face' marketing we have come to associate with these brands, and sees them position themselves alongside a reputable daily source of information to global audiences.
The financial terms of the deal have not been disclosed, but we do know that it sees the AP exclusively feature FanDuel betting odds. This exclusivity will place FanDuel in all AP odds widgets, matchup previews, and sports coverage that feature betting angles.
While the AP will have full editorial oversight, FanDuel content will also be featured on their newswire. Odds mentions will be linked back to FanDuel, but only to the sites homepage as opposed to internal pages of the site to prevent any affiliate matketing concerns.
The partnership furthers FanDuel's robust portfolio, which sees the brand positioned with industry leaders like Audacity, CBS, Hulu, NBA, the NF, The Ringer, Turner Sports, and numerous professional sports teams. They also boast a horse racing focused TV affiliate and a proprietary podcasting network.