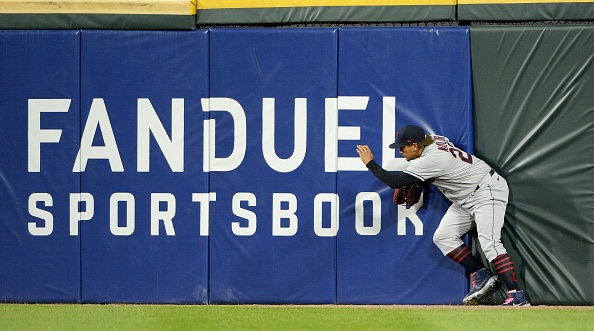 FanDuel Stock Market Debut Faces More Resistance: CEO Matt King To Step Down
It now looks as if sports betting stock investors will have to wait even longer for the highly anticipated FanDuel stock IPO. Flutter Entertainment announced today that FanDuel CEO Matt King will resign from his position, a move that will further hold up a Wall Street debut.
King served as CEO of the company for the last 4 years, a timeframe which saw the company transition from one of the most respected names in DFS into the post-PASPA era of regulated sports betting.
King's departure interestingly comes at a time where Flutter finds itself in the midst of a legal battle with Fox over a deal that would see the broadcasting network given the opportunity to purchase close to an 18.5% stake in FanDuel in July.
We have covered both this deal and the legal arguments from both sides extensively here at The Dales Report, but in essence, the two parties disagree on the valuation. Fox argues the 18.5% should be sold at the same rate for which it was purchased last year, while Flutter feels that the selling price should reflect FanDuel's current market value. This argument of "fair market value" continues, but this coupled with King's exit has seen Flutter's stock price take a hit. Share prices slid close to 5% by mid-day trading on the London exchange.
FanDuel Stock Listing Still In The Cards?
Flutter addressed the impact of King's departure and their FanDuel stock market IPO directly, stating that it would "affect the timing" of the suspected public launch.
"As previously announced, the Flutter Board has been assessing the potential merits of listing a small stake in FanDuel in the US," stated a Fltter spokesperson. "Whilst Matt's departure will affect the timing of any potential US listing, the Board will continue to keep this option under review."
While not yet listed on the US Stock Exchange, FanDuel boasts the largest market share of any sports betting brand in the country, and the brand's recent Q1 reports show promising growth across the board. With Flutter's US businesses bringing in close to $400 million alone in the first quarter of 2021, the company boasts 135% year-over-year growth. Much of this growth can be attributed to strong launches in Michigan and Virginia, with FanDuel accounting for over 90% of Flutter's US revenue alone ($360 million).