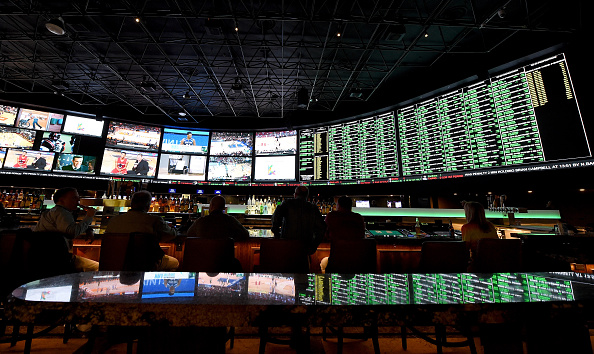 FanDuel To Debut On US Stock Exchange? Flutter Considers Wall Street Entrance
With the Wall Street success story taking place with rival sports betting brand DraftKings (DKNG), Flutter Entertainment is strongly considering a move that would see FanDuel trade under its own name.
A Friday CNBC report confirmed that Flutter was contemplating an offshoot that would feature a "small shareholder in FanDuel" for a debut on the US market exchange.
Where DraftKings has managed to get most of the US financial market coverage in the media, it is FanDuel that actually owns the larger share of the US sports betting market, with an estimated 40% of all active gamblers wagering on their platform.
While many consider Flutter Entertainment as the parent company of FanDuel, the group owns roughly 95% of the betting platform, with the remaining 5% is owned by Boyd Gaming.
Fox has the option to purchase 18.5% of FanDuel in July of this year at market value, an offer extended to the group after they helped Flutter raise equity for the $4.2 billion purchase of the final 37% of FanDuel in December.
Flutter would have to give up some share of FanDuel to make a US listing possible, but if Fox were to go in for the full amount, Flutter's ownership would already be cut to 76.5%.
To quote CNBC, Flutter considers FanDuel to be its "Crown Jewel" and that CEO Peter Jackson might be reluctant to let it go.
Flutter does serve as a holding site for many popular gaming platforms, with Betfair, FoxBet, Paddy Power and PokerStars all serving as assets. Some concerns have been raised as to if the slower growth witnessed by these brands could be holding back FanDuel from reaching its full potential.
In terms of investment power, aside from holding a larger share of the market, FanDuel also has stronger numbers than those being reported by DraftKings.
DraftKings spent $500 million on marketing, sales, and bonuses in 2020 and still reported a net EBITDA loss of $400 million.
Flutter invested slightly less in the US, spending $484 million in sales and marketing with a loss of $237 in adjusted EBITDA.
The financial success seen by DraftKings does, however, put a bright light on the company and gives the impression that it is the leader in the space. While Flutter stock is trading at over $112 a share on the London exchange, most North American users are only served content reflecting the high hopes and promising returns from DraftKings.
Its fair to argue that DraftKings' stock market performance has served as an extension of the brand's marketing efforts. If FanDuel could tap into this space, it could quickly change the tides as to which sports betting operators truly hold the best value and ultimately can offer a stronger product.