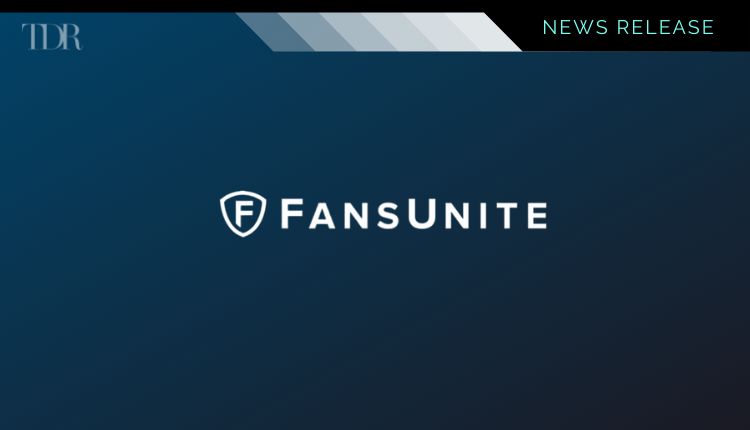 FansUnite Shortlisted for Five 2022 EGR North America Awards
EGR North America Awards recognizes FansUnite and its American Affiliate division for various award categories
FansUnite Entertainment Inc. (CNSX: FANS) (OTCQX: FUNFF) is pleased to announce that the Company has been shortlisted as finalists for five award categories in the 2022 EGR North America Awards ("EGR Awards").
The EGR North American Awards is regarded as among the premier awards for North American gambling companies, celebrating the top operators and suppliers within the industry.
FansUnite's Nominations:
In these award categories, FansUnite will compete against leading betting and affiliate marketing companies such as Catena Media, Better Collective, Pariplay, GAN, DraftKings and more.
We are excited to have been nominated for five awards in this year's EGR North America Awards. Our nominations attest to the milestones FansUnite has reached as a supplier of advanced iGaming solutions, as well as a provider of leading betting affiliate marketing services following the acquisition of American Affiliate. We look forward to having the FansUnite, American Affiliate and Betting Hero brands represented at the awards ceremony.

Scott Burton, CEO of FansUnite
"To be shortlisted for three separate EGR Awards in less than 120 days after joining the FansUnite family is a great honor for everyone at Betting Hero," said Jai Maw, President of Betting Hero. "The recognition speaks volumes to the work that we are doing for our partners and customers. To see American Affiliate and FansUnite also shortlisted respectively makes us extremely proud and excited for the future."
The EGR Awards ceremony will be hosted at the Midtown Loft & Terrace, New York City on April 26, 2022.
To view the original press release in its entirety click here