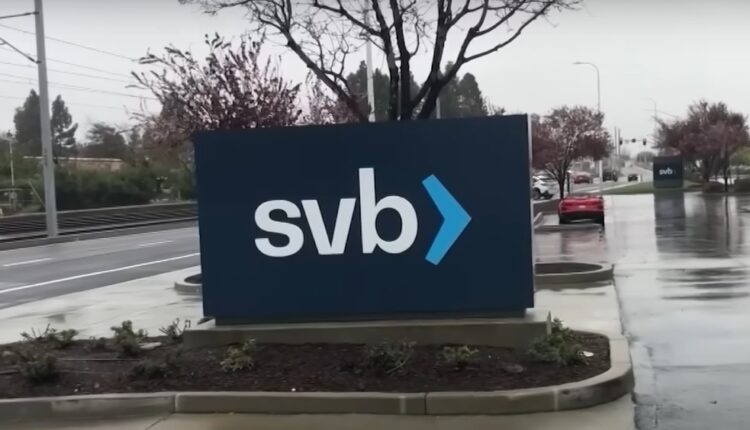 First Citizens BancShares Close To Acquiring Silicon Valley Bank
First Citizens BancShares Inc FIZN is in advanced talks to acquire Silicon Valley Bank (SVB), a person familiar with the matter informed Reuters on Sunday.
The bank could potentially reach a deal to acquire SVB from the Federal Deposit Insurance Corporation (FDIC) as soon as Sunday, according to Bloomberg News, which initially reported the development & also streamed live on YouTube by True Trading Group.
With approximately $109 billion in assets and total deposits of $89.4 billion, Raleigh, North Carolina-headquartered First Citizens is ranked as the 30th largest bank in the country based on Federal Reserve data.
The FDIC, which now controls SVB's assets, has been promoting the troubled bank to potential buyers as two separate entities — the Silicon Valley Bridge Bank, holding its consumer deposits, and the Silicon Valley Private Bank, providing wealth management services to affluent clients. The FDIC had attempted to sell SVB Private alongside Silicon Valley Bank over the last two weekends but failed to reach a deal to sell both entities together. It has since called for separate offers for SVB Private and Silicon Valley Bank by March 24.
It remains uncertain whether First Citizens will acquire one or both entities if the acquisition is finalized. Valley National Bancorp VLY was also a bidder for Silicon Valley Bank, according to a separate Bloomberg report on Saturday. The FDIC and First Citizens have not yet responded to Reuters' requests for comment.
The banking crisis — further complicated recently by Deutsche Bank AG DB and Credit Suisse Group AG CS — casts a shadow over markets, with investors weighing the risk of recession and its impact on interest rates.
U.S. futures climbed, and Asian equities crept higher in cautious trading. S&P 500 and Nasdaq 100 futures rose more than 0.4% late Sunday, following small gains on both benchmarks on Friday.
The recent banking crisis has heightened fears of a recession, as mentioned by Ed Yardeni, president and chief investment strategist of his eponymous research firm. However, Yardeni has not increased the odds of recession despite the pressure facing lenders and places a 60% probability of a soft landing.
Top U.S. regulators said after a meeting Friday that while some banks are coming under stress, the overall financial system is still sound.
Prior to its collapse during a bank run on March 10, Silicon Valley Bank, located in Santa Clara, California, was the nation's 16th-largest bank and the largest U.S. bank to fail since the 2008-09 financial crisis. The bank was a favored lender among tech start-ups.
SVB held an unusually high proportion of uninsured deposits, accounting for over 93% of its total deposits, and had excessive exposure to interest rate risk via its long-term Treasury securities holdings. These factors contributed to SVB's financial instability as interest rates increased in response to the Federal Reserve's inflation control measures. This situation reduced the value of its bond portfolio and prompted further withdrawals, eventually resulting in the bank's failure during the bank run.
The ongoing banking crisis has raised concerns over a recession, yet top US regulators maintain that the overall financial system remains sound. As the markets continue to navigate these uncertain times, the acquisition of Silicon Valley Bank by First Citizens could signify a step toward stabilizing the financial landscape. Investors and market participants will be closely monitoring the situation and the implications of this acquisition for the broader economy.
__________
This article was originally published on Benzinga and appears here with permission.