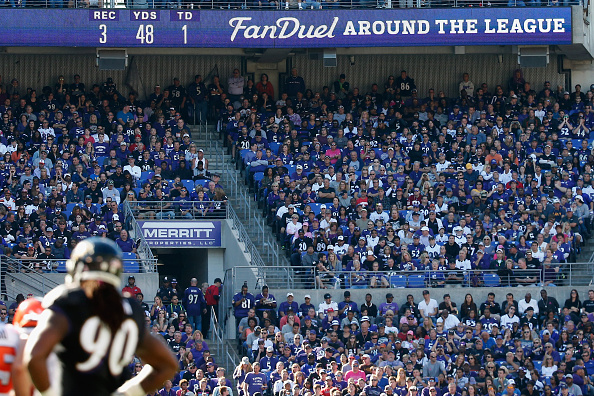 Fox Threatens FanDuel Advertising Blackout As Flutter Battle Continues
Tensions between Fox Entertainment and FanDuel parent company Flutter Entertainment continue to escalate, as the two find themselves locked in a dispute over a share purchase agreement.
As Fox now lawyers up, the two sides prepare to settle the dispute in court.
The timing of this conflict is also intriguing, with Flutter exploring the option of a FanDuel IPO. Given the recent success seen by publicly-traded gaming companies, a FanDuel market debut would likely be popular amongst those investing in sports betting stocks. FanDuel currently outpaces its competition in terms of market share in the United States, and while DraftKings (DKNG) dominates the financial headlines, FanDuel's earnings reports are also stronger.
However, the pending legal battle will certainly disrupt any Wall Street debut, and Fox's Rupert Murdoch is threatening to put an advertising blackout in place should Flutter dig themselves in any further.
We could be witnessing Fox's attempt to stiff-arm Flutter into submission by derailing their stock market debut ambitions, while also limiting the brands advertising capabilities across one of North America's most powerful sporting networks.
Irregardless, Flutter remains adamant that the two sides had agreed to a purchase based on the 2021 market value, further expressing that the brand would vigorously defend itself in the battle.
Flutter Entertainment had expanded their holdings in the US sports betting brand to a 95% stake last December when they purchased 37.2% stake from Fastball for $4.18 billion. The deal saw Flutter enlist financial help from Fox, and in exchange, Fox would be given the chance to purchase 18.6% of FanDuel in July of this year.
As Fox now prepares to opt into the purchase agreement, but they are moving ahead with the understanding that the stake would be sold at the same valuation the company saw when Flutter took over the shares in December.
Here lies the problem…
Flutter acknowledges their requirement to sell the stake, should Fox opt in, but feel that the 18.6% stake would be valued at the brand's current valuation as oppsed to the one it saw in December.
Again, this could all be for show, with Fox looking to force Flutter's hand by threatening to delay the IPO and potentially damage trust between investors and the brand.